The tune of Arirang, a traditional Korean folk song, echoed across New York City on March 18.
An Arirang-themed festival, "Arirang, Knocking on the Heart of America!," took place in the multi-cultural city, a global project marking not only the first anniversary of the folk song's registration with UNESCO as an intangible world heritage item, but also exposing the world to, "the sound of Korea."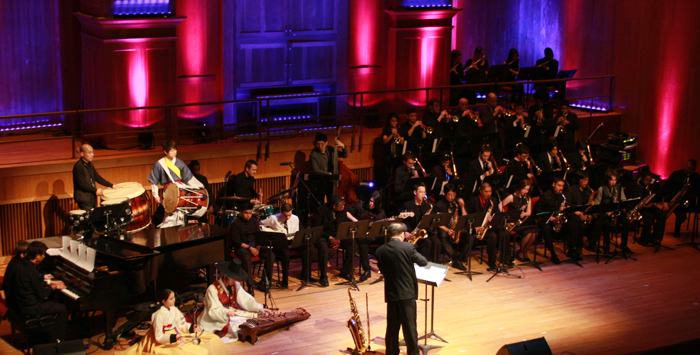 A group of visiting classical musicians showcased a wide array of traditional Korean songs, along with local musicians. Among them was Professor Michael Phillip Mossman, one of the U.S.'s prominent jazz masters.
There was a volley of cheers and applause from the audience when a new version of the song, "Miryang Arirang," resonated across the concert hall. This time, the traditional song was melded with Western tunes, as it was arranged by a U.S. jazz ensemble.
"No matter where you are from, these Arirang melodies will always win the hearts of those who listen, I am sure," said Mossman.
What the musician said proved exactly true when New Yorkers looked on, amazed, as Lee Chun-hee, a famous traditional singer of "Gyeonggi Minyo," a folk song from Gyeonggi-do (Gyoeonggi Province), and other traditional instrument virtuosos, sang and performed. Sentiment itself, unique to the genre, struck a chord with the awed audience.
When the traditional sounds of Arirang were mixed with those of hip hop, New Yorkers, regardless of age or sex, got excited and began dancing to the music.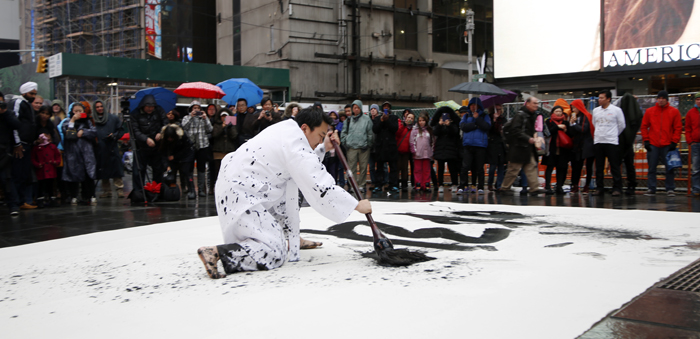 On March 19 in the heart of Times Square, calligrapher Lee Sang-hyun showed off his calligraphy skills, a sight that caught the eyes of many passersby.
The artist turned a sheet of large, white paper into a work of art by writing in ink the word "Arirang" in Korean and English with a large calligraphy brush. Following the performance came another eye-catching scene, as
samulnori
, traditional music from a percussion quartet, unfolded before a large crowd of onlookers.
The day's street performance created a place where music brought people together as one, even though they were all of different cultures and nationalities.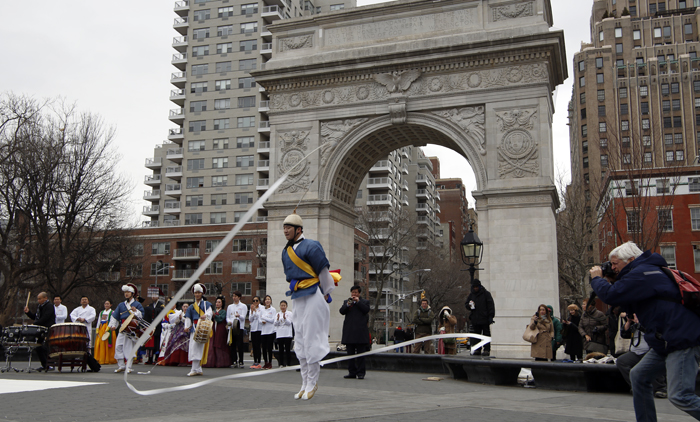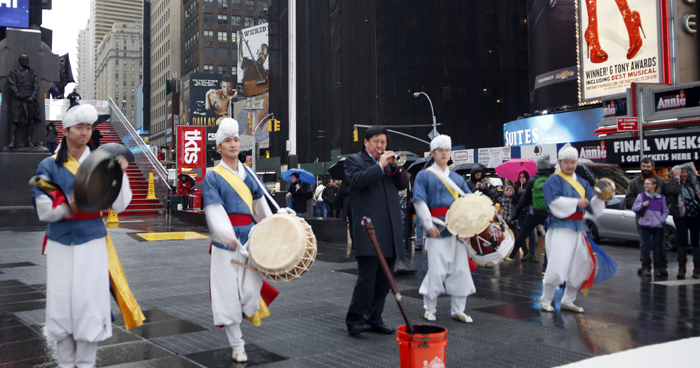 "We've prepared well for this event, to make Arirang emblematic of a genre of music that can be enjoyed by the world," said Go Jeong-kyun, president of the Traditional Culture and Arts Institute of Korea, host of the festival. "This kind of effort will further draw attention to the folk song from a wider audience from all around the world," he hoped.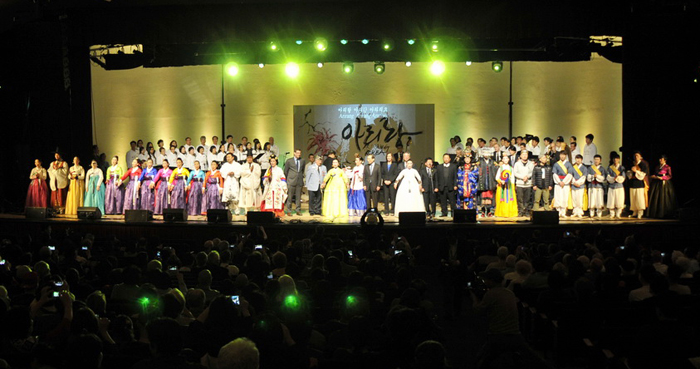 (All photos courtesy of the Traditional Culture and Arts Institute of Korea)

By Sohn JiAe
Korea.net Staff Writer
jiae5853@korea.kr