The number of athletes Korea is sending to the Sochi 2014 Winter Olympics is expected to be higher than ever before.

A total of 61 Korean athletes are expected to compete in 13 Winter Olympic disciplines in Sochi, Russia, beginning on February 7.

It is confirmed that 33 of those athletes will compete in speed skating, short track speed skating, figure skating and women's curling. An additional 28 athletes will most likely compete in skiing and bobsleigh, depending on the results of international competitons held before the Olympics.

The Korean Olympic Committee will confirm its final list of athletes on January 21 and host an inaugural ceremony two days later.

Korea sent 48 athletes across eight disciplines to the Winter Olympics in Salt Lake City in 2002, 43 to Turin in 2006 and 46 to Vancouver in 2010.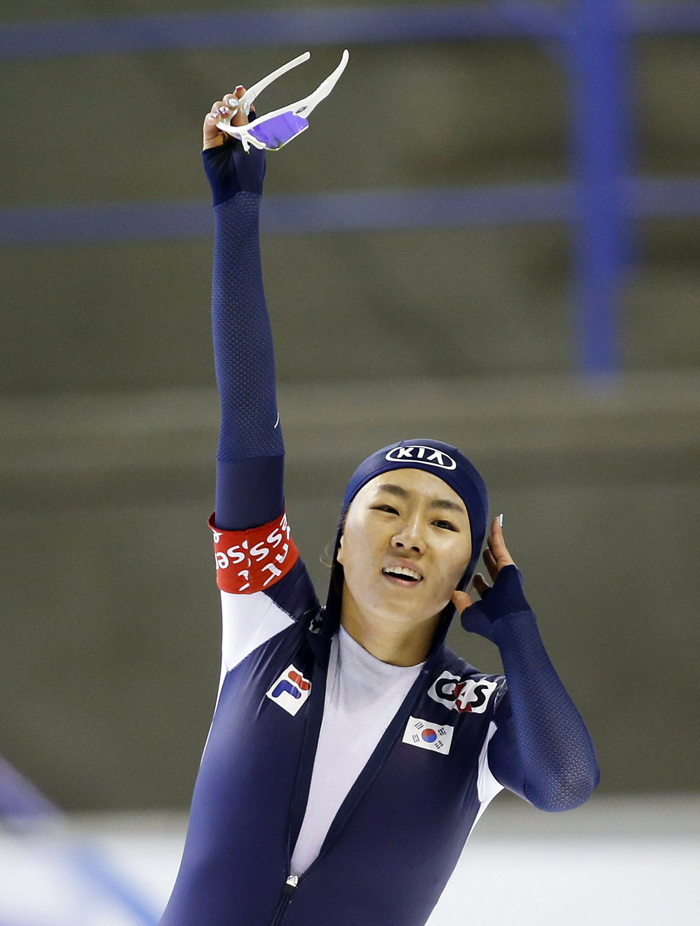 Lee Sang-hwa waves to the crowd after winning the 500-meter race during the first leg of the 2013–14 ISU Speed Skating World Cup in Calgary, Canada, on November 9, 2013. (Photo: Yonhap News)

One of Korea's hopes for gold is female speed skater Lee Sang-hwa. The 25-year-old Lee is hoping to win a gold medal in her second consecutive Olympic Games, after winning gold in Vancouver in 2010. Last year, she broke her own world record four times in the 500-meter events.

Another Vancouver medalist, Mo Tae-bum, is also hoping to snatch another gold in Sochi. Mo won the 1000-meter event in the ISU Speed Skating World Cup on December 8, 2013, after winning the men's 500-meter race at the ISU World Single Distances Speed Skating Championships in March 2013.

In short track speed skating, Shim Suk-hee, 17, will compete in the women's 500-meter, 1000-meter, 1500-meter and 3000-meter-relay events in Sochi. Shim recently won gold in consecutive World Cup events.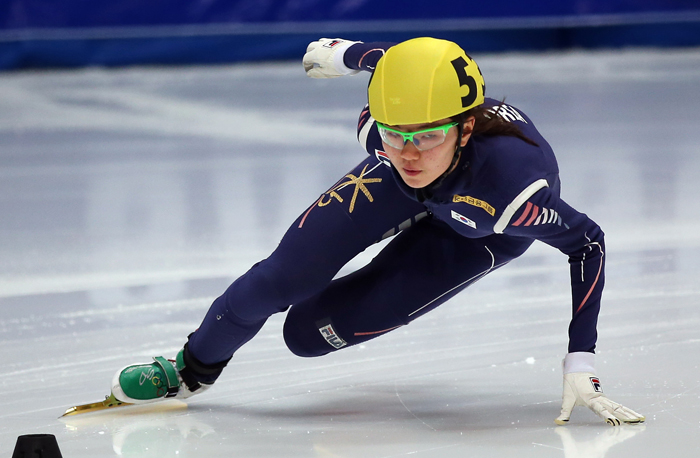 Shim Suk-hee races in the women's 500-meter preliminary in an ice rink in western Seoul during the second leg of the 2013–14 ISU Short Track Speed Skating World Cup on October 3, 2013. (Photo: Yonhap News)
The Korean women's curling team will enter the Winter Olympics for the first time this year. The team came in fourth in the 2012 Ford World Women's Curling Championship to win their tickets to Sochi.

Twenty-year-old Choi Jae-woo is a bright spot on the men's mogul skiing team. Choi's position is rising fast, as he ranked third in the FIS Junior World Ski Championships in Italy in 2012 and fifth in the World Ski Championships in Norway in June, 2013.

Korean athletes have also done well in recent snowboarding competitions. Snowboarder Kim Ho-jun, 24, was in the final at the men's snowboard halfpipe heat of the FIS Snowboard World Cup in December 2013. The first Korean to make it to the final, he eventually finished in ninth place.

The Korean bobsleigh teams will compete in all three categories: men's four- and two-seater and women's two-seater. The Korean luge teams, especially the men's two-seater and the mixed two-seater, have also recently seen a rise in their rankings.

Finally, at this year's Olympics, Vancouver Olympics gold medalist Kim Yuna will be aiming for her second gold. In December 2013, she won the Golden Spin of Zagreb with a total score of 204.49. If Kim wins another gold medal, she will be only the third woman ever to win a second consecutive gold medal in women's figure skating.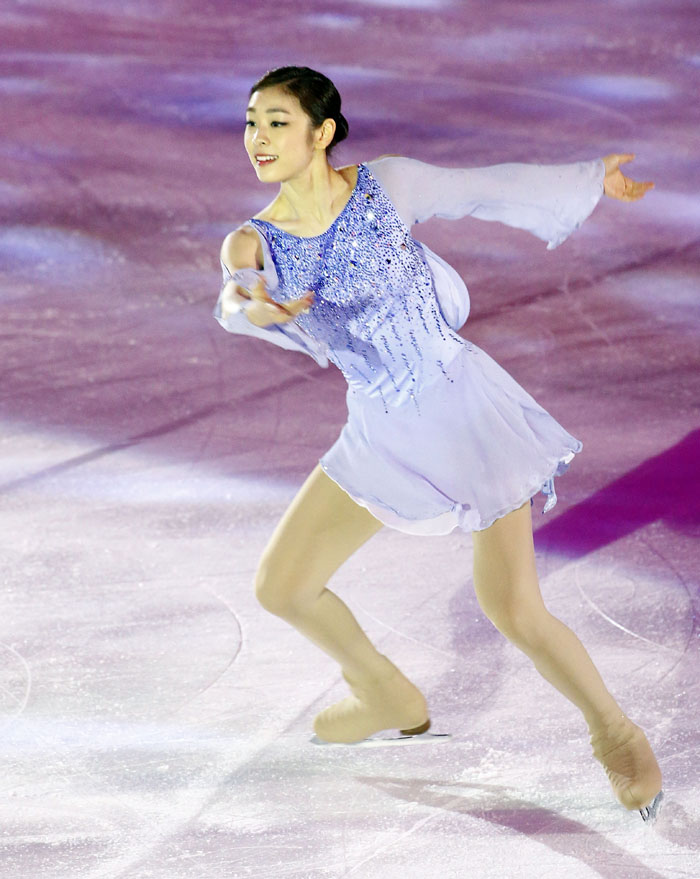 Kim Yuna performs in a gala show after winning the Golden Spin of Zagreb on December 8, 2013. (Photo: Yonhap News)
[Source: Korea.net]