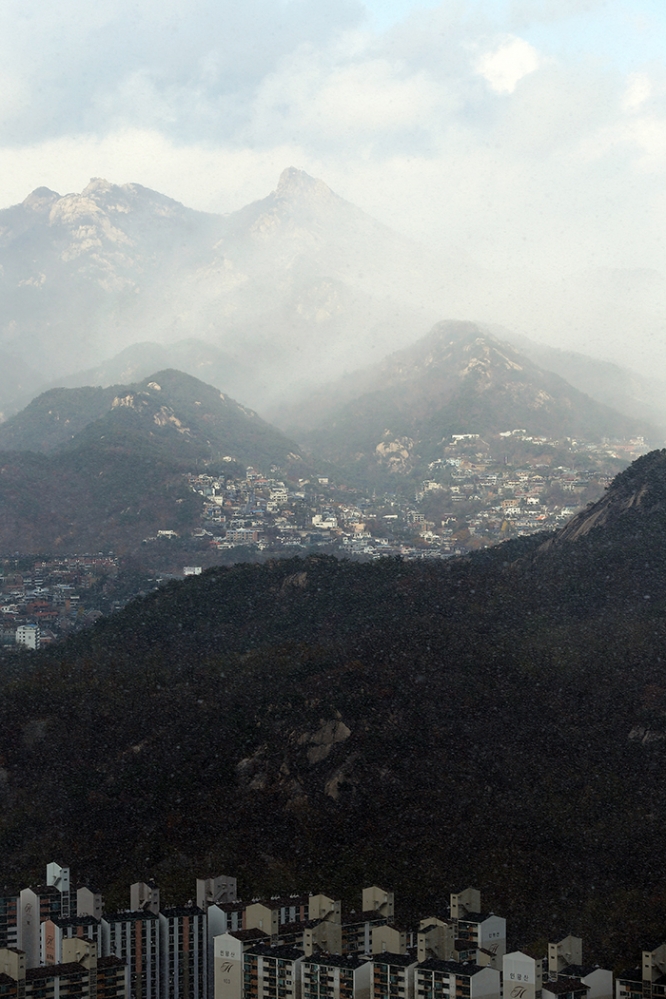 With a rapid drop in temperature, the first snow of the season fell on November 18 in Seoul and a few other cities across the peninsula. Pictured is Bukhansan Mountain and the Pyeongchang-dong neighborhood surrounded by snow clouds accompanied by stiff winds. (photo: Jeon Han)
The first snow of the season fell on November 18 in Korea. Especially in the capital city, Seoul, there was an unexpectedly heavy snowfall. It fell suddenly and continued on and off throughout the afternoon, leaving people who were enjoying the crisp autumn leaves at a loss, unprepared for the sudden arrival of the next season. The first snow came with stiff winds and made people tightly zip up their coats.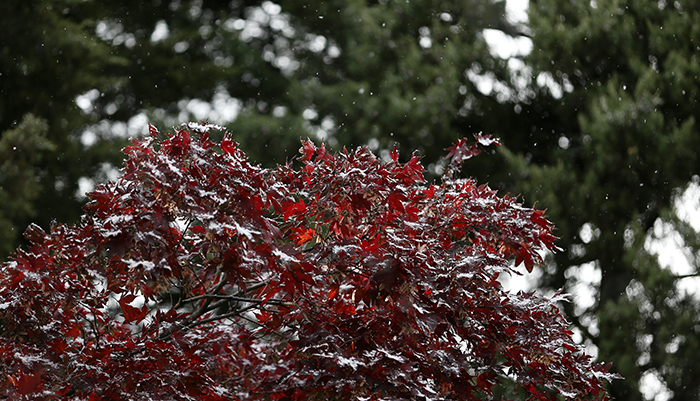 The clear red colors of autumn foliage remain, on which a thin layer of snow has fallen on November 18. The leaves welcome the winter season.
According to the Korea Meteorological Administration (KMA), the temperature will hover above and below freezing until early December. Mid-November will see lower temperatures due to an expansion of a continental anticyclone, maintaining a below-average temperature range of minus 3 up to 5 degrees Celsius.
[Source: Korea.net]