People from around the world working in natural sciences or engineering in Korea will soon have greater opportunities to acquire Korean citizenship.
The Ministry of Justice recently announced that it has eased the criteria required for talented human resources in the sciences or engineering sectors by shortening the required work period and lowering the required annual salary.
In order to apply for the special naturalization process, professors at four-year universities or scientists at research institutes used to have to spend more than five years at their new Korean job. However, thanks to the revised criteria, the period has now been lowered to two years.
For those who majored in sciences or engineering and have been working for Korean firms, the required annual income used to be five times higher than Korea's gross national income (GNI). Under the new criterion, it has been lowered to only three times the average yearly GNI.
Finally, for non-Korean citizens who have an income from a cutting-edge technology patent, they used to require an annual income of more than KRW 300 million to qualify for the special naturalization process. Now, they only require an income of KRW 100 million.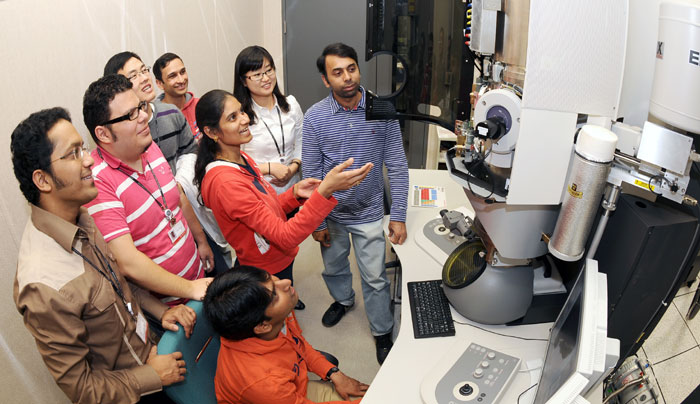 The new pro-science immigration standards are a result of the ministry's revision last month of the criteria to recommend and assess excellent human resources during the screening and assessment process for Korean citizenship. Thanks to the revision, the criteria for "Koreans with foreign citizenship" can apply to foreign students who finish their master's degrees or Ph.Ds in the sciences or engineering sectors in Korea, instead of other "ordinary foreigners."
Once officially recognized as "excellent personnel" by the ministry's Nationality Deliberation Committee, they can get dual citizenship of Korea and their home country as long as they vow to give up their rights as a foreign national while in Korea.
According to the justice ministry, since the revised nationality law that allows dual citizenship for such "foreign excellent personnel" took effect in 2011, as of July 15 a total of 73 expatriates have been selected as "excellent personnel" in selected sectors, including the sciences, the arts, sports, trade, management and advanced technologies.
By Yoon Sojung
Korea.net Staff Writer
Photos: KIST
arete@korea.kr