CNN's Global Treasure show, a TV program that explores UNESCO World Heritage Sites across the world, recently shed light on Korea's Namhansanseong Fortress in Gwangju, Gyeonggi-do (Gyeonggi Province).

CNN reported that some 26 new sites around the globe were newly chosen as UNESCO World Heritage sites last year. Among them is Namhansanseong, an ancient fortress located just southeast of Seoul.

In the video, Kishore Rao, director of UNESCO's World Heritage Center, said that, "It truly displays the architecture of both the fortification system as well as temple architecture, and [has] residential buildings of unique characteristic."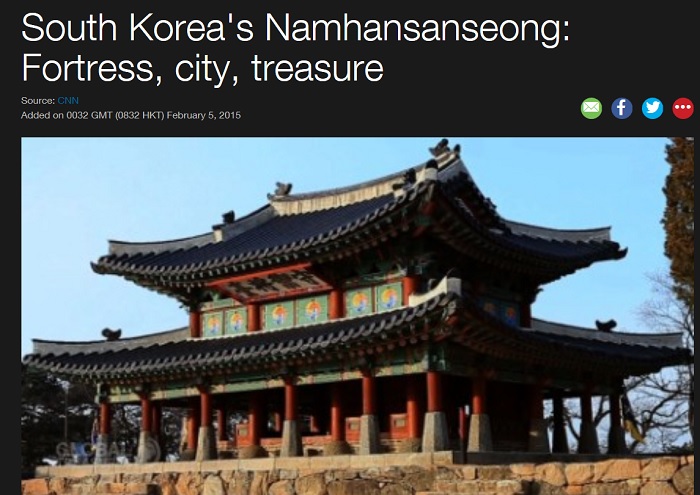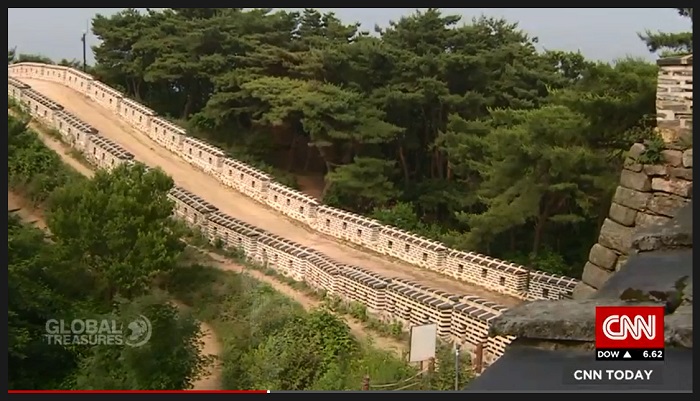 The CNN program described the fortress as, "a mountain-top fortress with 1,300 years of history." It reported that, "Four hundred and eighty meters above sea level built on top of the Namhansan Mountain lies Namhansanseong, a fortress dating back to the 7th century," and added that, "it was built during the Silla Dynasty to fight off an assault by China's Tang Dynasty."
CNN talked about its architecture, too. "The idea was to exhaust the enemy before they reach the stronghold," it said, adding that, "With its walls reaching up to seven meters high and a perimeter spanning 12 kilometers, Namhansanseong became a mountain fortress city with features to help fight enemies from the inside."
Along with Buksansanseong Fortress straddling northern Seoul and parts of Gyeonggi-do, Namhansanseong functioned as an important fortification system to protect the capital from enemies during Joseon times (1392-1910). As it has now been named as one of more than 1,000 UNSECO World Heritage Sites, it has become a popular travel destination, frequented by both Korean and non-Korean tourists.