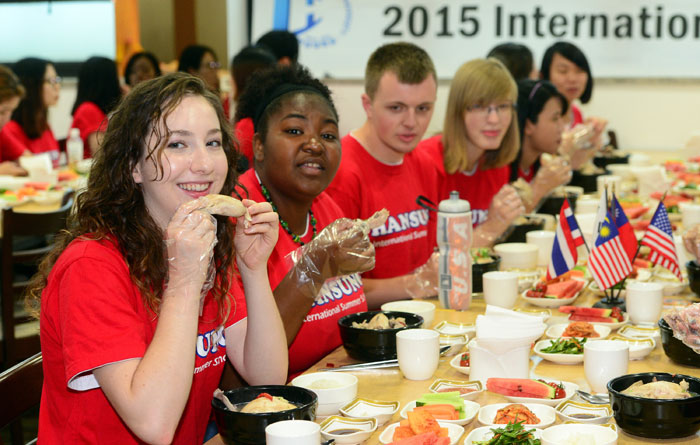 International students enjoy a bowl of samgyetang, or ginseng chicken soup. Korea's exports of the dish more than doubled last year, and samgyetang exports are projected to continue growing in the coming years.
Korea's overall exports of samgyetang, or ginseng chicken soup, rose last year, as exports specifically to the U.S. saw a sharp spike.

According to the Korea International Trade Association, Korea exported 2,196 tons of samgyetang, worth some USD 9.85 million, last year. This was a 27.8 percent increase over the previous year's exports of USD 7.5 million.

Korea began exporting samgyetang to the U.S. only in the second half of 2014. However, that year it still sold 202 tons of the dish, worth some USD 1.20 million. Last year, 570 tons of samgyetang were exported to the US, worth USD 3.38 million, making the U.S. the second largest samgyetang export market. Reflecting these increases, it's likely that the U.S. will become the largest samgyetang export destination as the U.S. has about 14 million Asian consumers who have a high demand for ginseng chicken soup.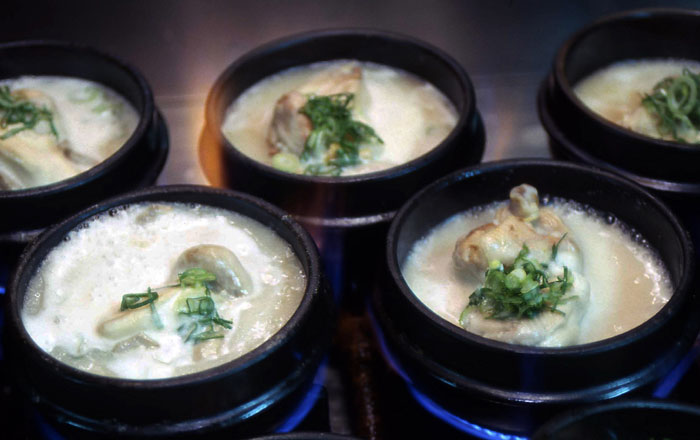 China is also a promising, growing market for samgyetang exports thanks to the recently ratified Korea-China free trade agreement (FTA). During Chinese Premier Li Keqiang's visit to Korea last October, Korea and China signed a memorandum of understanding through which the Chinese government eased regulations on Korean exports of rice, kimchi and samgyetang.

In the past, it wasn't easy to export livestock, such as chickens, due to strict quarantine procedures in China. In the case of samgyetang, for example, China applied strict quarantine rules to the dish, as the country regarded ginseng, one of the main ingredients, as a medicinal ingredient. However, Chinese authorities are now setting up measures to define ginseng as an ordinary food item.