Wine, the alcoholic beverage made with fermented grapes, is one of the first alcohols to appear in human history. The biblical account in the Book of Genesis says that after the great flood, Noah came out of the ark and planted and harvested grapes to drink. The wine industry boomed during Roman times, and the skills and technologies for grape cultivation have spread across many regions of Europe. In the 16th century, it reached across the globe.

Originally in Korea, grape cultivation began during Joseon times (1392-1910), imported by Western missionaries. However, the modern cultivation and manufacturing of wine grapes, made possible by domestic techniques and human resources, didn't officially begin until 1977. The first brand was Majuang, meaning, "you enjoy it while looking face-to-face."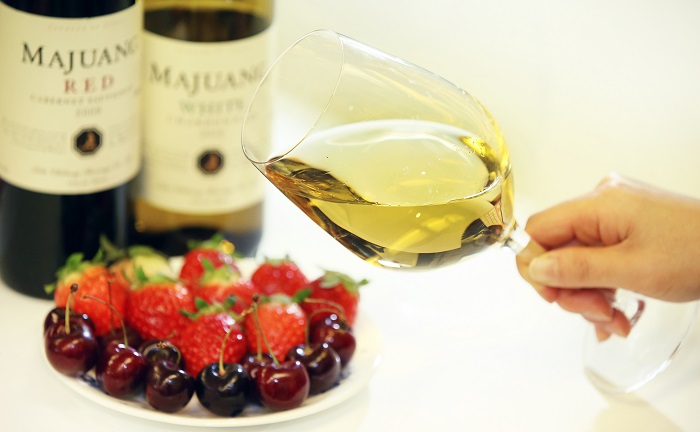 Before the creation of the domestic wine market, the alcohol industry used to be dominated by drinks made with fermented rice. Realizing that the total amount of rice harvested in the nation is never enough to feed the people, the government decided to import Riesling grapes, a high-quality white grape variety, to make alcohol. A winery dedicated to Majuang wine production was constructed in the late 1970s in Gyeongsan, Gyeongsangnam-do (South Gyeongsang Province), an area that is similar in terms of climate to Mosel in Germany, well-known for its grape production. The winery in Gyeongsan has the capability to store around 9,500 kiloliters of wine. The domestic grape harvest, however, was found to be inadequate for wine production due to the regional climate, and it became common to blend domestic grapes with some extracts imported from regions known for wine production, such as Mosel and the French city of Medoc.
Majuang wine has been recognized for its perfectly-blended flavor. As soon as it came on the market, it was chosen as the altar wine used for Roman Catholic Mass, with the permission of the Vatican. It is still found in Catholic cathedrals these days. Nearly 300,000 bottles are produced every year for Catholic ceremonies alone. Both Pope John Paul II, pope from 1978 to 2005, and Pope Francis, since 2013, used Majuang as their altar wine when they celebrated Mass during their visits to Korea in 1984 and 2014, respectively.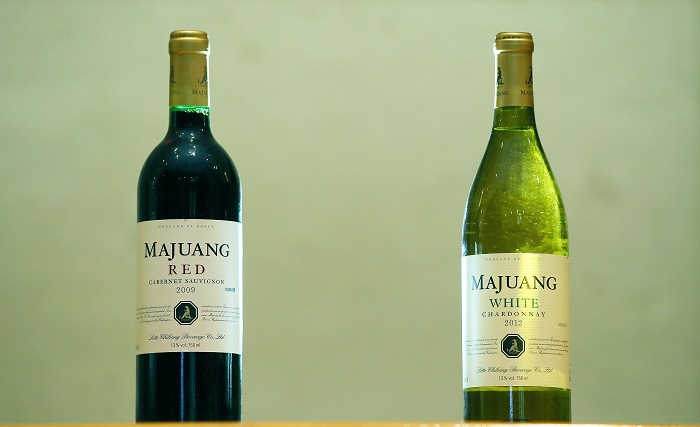 Korea's first wine has gained global recognition, too. In 1978, former U.S. President Jimmy Carter brought the wine back home after visiting Korea, making it known to wine experts across the nation. The Washington Post even wrote an article about the drink, praising it as a, "mysterious wine." Majuang has also been portrayed as the "mystery of the Orient" during an academic seminar in 1985 at Geisenheim University in Germany.
Majuang has secured an unrivaled position, occupying more than 70 percent of the domestic wine market since the 1980s. It now produces eight varieties of wine. Among them are Majuang White and Majuang Red, blends of domestic and international grapes. The remaining six varieties are made with grapes from France, Germany and the U.S. Majuang Medoc uses grapes grown in France, Majuang Mosel with grapes from Germany and Majuang Bella with grapes from Italy's Piedmont region. Loved by both Koreans and by people across the globe, these wines are steady sellers.
As of 2014, according to Lotte Liquor, the company that makes Majuang, a total of 180 million 750-milliliter bottles of wine have been sold.
Majuang, loved for over three decades, is a wine that arouses nostalgic memories of youth in some people, and is considered to be a quality domestic wine that well-suits Korean cuisine.