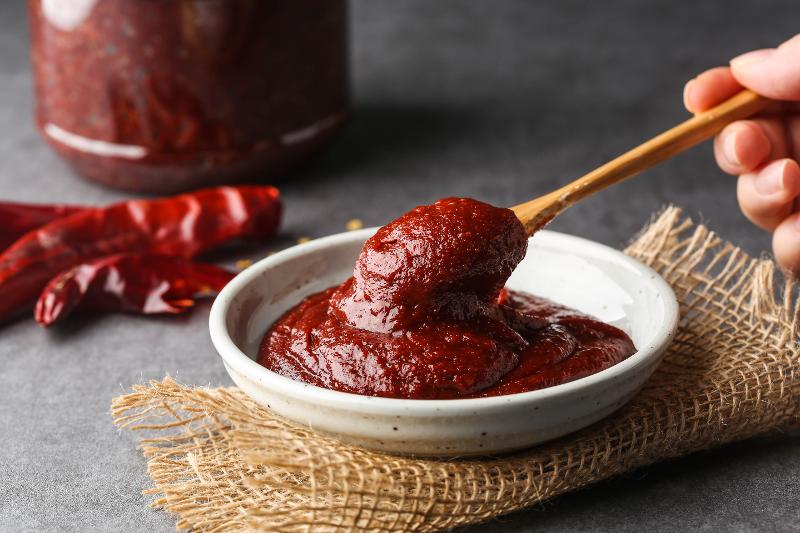 Exports of gochujang (hot pepper paste) are growing amid rising consumer interest in Korean cuisine abroad thanks to the ever-growing popularity of Korean cultural content. (Sunchang Traditional Hot Pepper Paste Folk Village)
Considered the symbol of Korean spiciness, gochujang (hot pepper paste) is seeing rising global popularity thanks to Korean pop culture broadcast by over the top media services fueling interest in Korean cuisine among those stuck at home due to COVID-19.

Korea Agro-Fisheries & Food Trade Corp. on Aug. 28 said gochujang saw turnover abroad of USD 23.67 million (KRW 28.1 billion) in the year's first half, up 27% from USD 18.6 million (KRW 22.1 billion) during the same period last year.

The annual export performance of gochujang has seen a steady increase in recent years from USD 31.96 million in 2017 to USD 36.81 million in 2018 and USD 37.66 million last year.

The paste's top three importing nations are the U.S., China and Japan, but Thailand is growing as a promising export market. Sales in Thailand jumped 170.5% in this year's first half to USD 998,000, up from USD 369,000 over the same period last year.

The corporation attributed the increase to more people cooking at home because of social distancing due to the pandemic. It also cited foreign fans of Korean TV dramas like "Itaewon Class," which features a young owner of a Korean restaurant, for getting many to try cooking Korean food at home after watching the drama.

"The pandemic-led trend of home cooking will continue in the year's second half along with the synergy created with Korean culture," the company said in a news release. "We will support various marketing activities that reflect changes in consumption trends so that the Korean agro-food boom can steadily become part of culture."
Korea.net