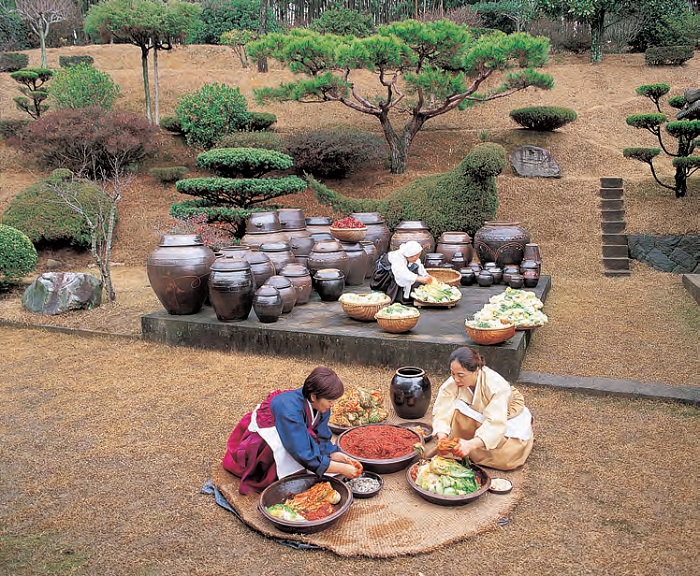 Kimjang is the activity of making kimchi that is conducted all over Korea during late autumn as part of the preparations to secure fresh, healthy food for the winter season. Now gaining a worldwide reputation as a representative Korean food, kimchi has always been one of the key side dishes required to complete the everyday meals eaten by Korean people since olden times. That is why Kimjang has long been an annual event of paramount importance for entire families and communities across Korea.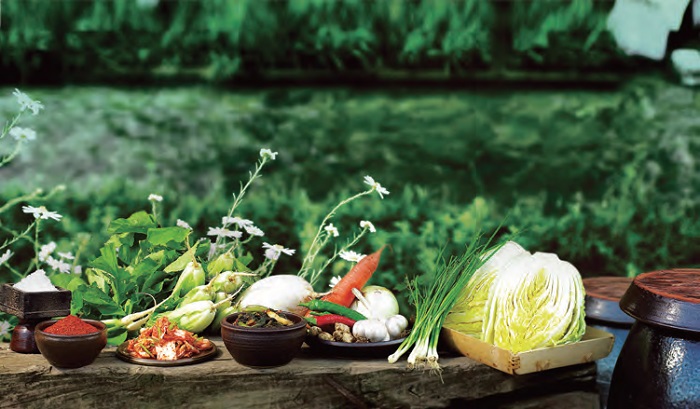 The preparations for making kimchi for the winter season follow a yearly cycle. In spring, households procure a selection of seafood including shrimps and anchovies in particular, which they salt and leave to ferment until they are ready for use in the Kimjang season. They then obtain fine-quality sun-dried sea salt in summer and prepare red chili powder and the main ingredients, kimchi cabbage and Korean white radish, in autumn. Then, with winter approaching, members of families and communities alike gather together on a mutually agreed date to make kimchi in sufficient quantities to sustain families with fresh food through the long, harsh winter.

While Korea is now a modern, industrialized nation, the ageold tradition of making kimchi is still maintained as a collective cultural activity contributing to a shared sense of social identity and solidarity among today's Korean people. The tradition was registered by UNESCO on its Representative List of the Intangible Cultural Heritage of Humanity on December 5, 2013.
Korea.net