They start bringing in their carts in the afternoon. And one by one, they start preparing, frying, cooking, and finally, they're serving!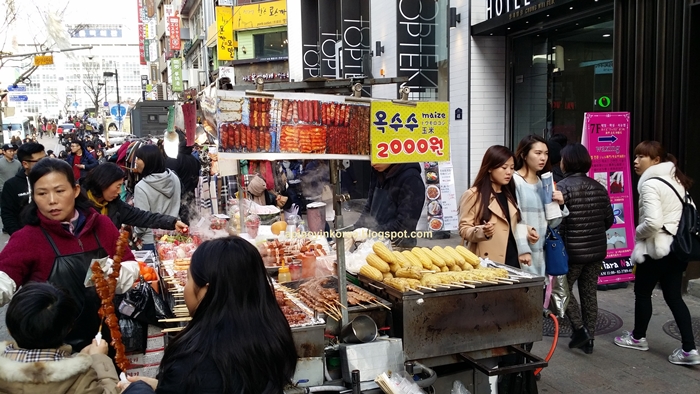 Yes, serving everyone who wants to enjoy!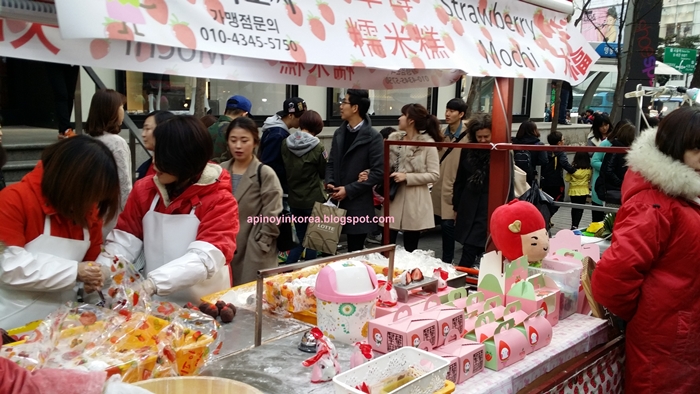 I'm talking about the food carts in Myeongdong, Seoul, where, in the middle of the main alley and in front of the cosmetic shops and clothes stores, shoppers and tourists jump from one cart to another trying to decide which of the snacks, sweets, or desserts on display they want to try.
Last year, I was in Myeongdong one early morning to meet up with friends, Joy and Miggy, before they went to hear Mass at the cathedral. Since shops were still closed, it was eerily weird to see Myeongdong so quiet and empty.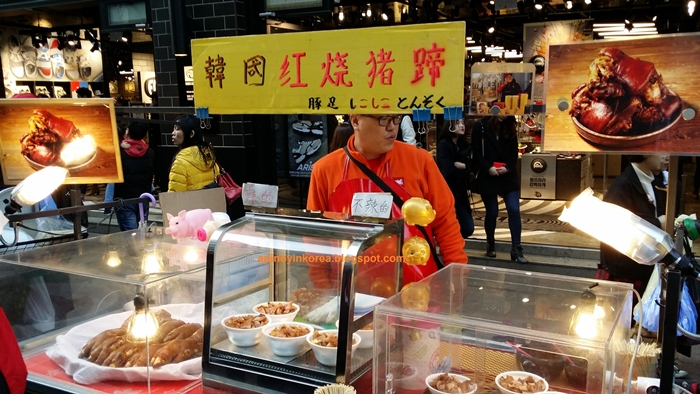 But on this afternoon, it is back to what it does most: attract thousands into its labyrinth of alleys to shop, spent, enjoy, and eat! Myeongdong isn't only about shopping for cosmetics and clothes, it's also a place to eat!
You need not remember the names of these snacks and desserts; you only need to remember how yummy they were! If you have tasted them before, I am sure you can pick the ones you enjoyed from these photos.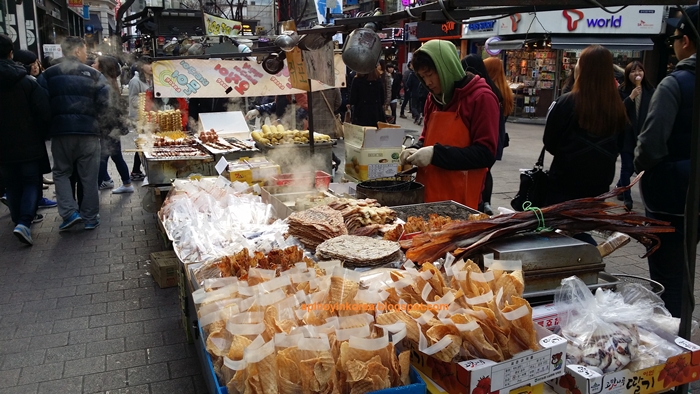 And for those who haven't tasted them all, you can always visit Myeongdong any afternoon, and walk up and down the alleys and pick the street food you want to try this time.
For more street food photos, do click this link:
http://apinoyinkorea.blogspot.kr/2015/04/myeongdong-street-food-tour-in-pictures.html
Korea.net