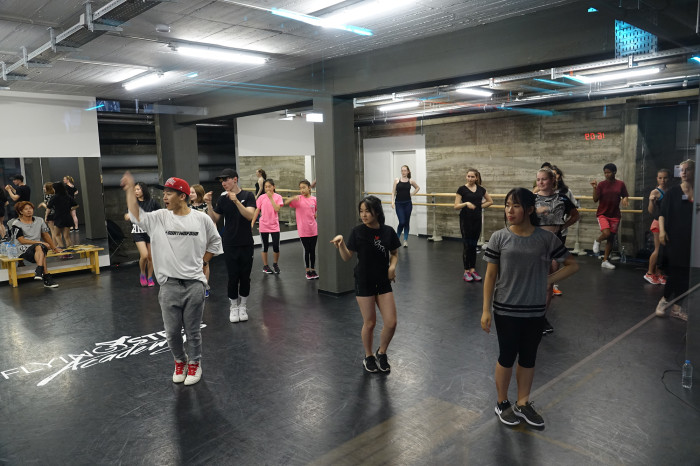 Participants learn K-Pop dance in a class of the 2018 K-Pop Academy of Korean Cultural Center in Berlin, Germany.
The Korean Culture and Information Service (KOCIS), an affiliate of the Ministry of Culture, Sports and Tourism, on May 7 said this year's K-Pop Academy will run from May through December to teach Korean pop songs and dance to fans abroad.

The academy features professional trainers, including those from Korean entertainment agencies, teaching at Korean Cultural Centers abroad the latest K-Pop dances and songs. Launched four years ago, the program is being held at 25 such centers worldwide this year including those in Russia, China, Argentina and Egypt.

Classes will be divided into introductory and intermediate classes depending on student level. Additional events include virtual reality programs based on K-Pop and Korean tourist attractions, as well as classes on Korean history using Korean TV dramas as educational materials.

KOCIS Director Kim Tae-hoon said, "I hope that K-Pop fans abroad who've enjoyed K-Pop only online can get a hands-on, meaningful experience in K-Pop through the upcoming program."

To find out more about the program, please click the link below:
http://www.korea.net/AboutUs/Overseas-Korea-Centers/Korean-Cultural-Centers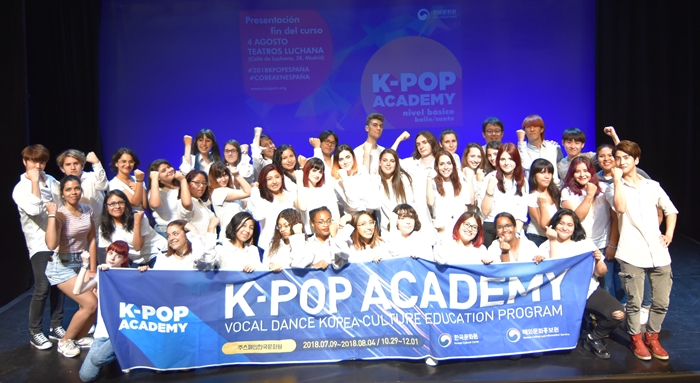 Participants post for a group photo after their performance in the 2018 K-pop Academy at the Korean Cultural Center in Madrid, Spain.
Korea.net