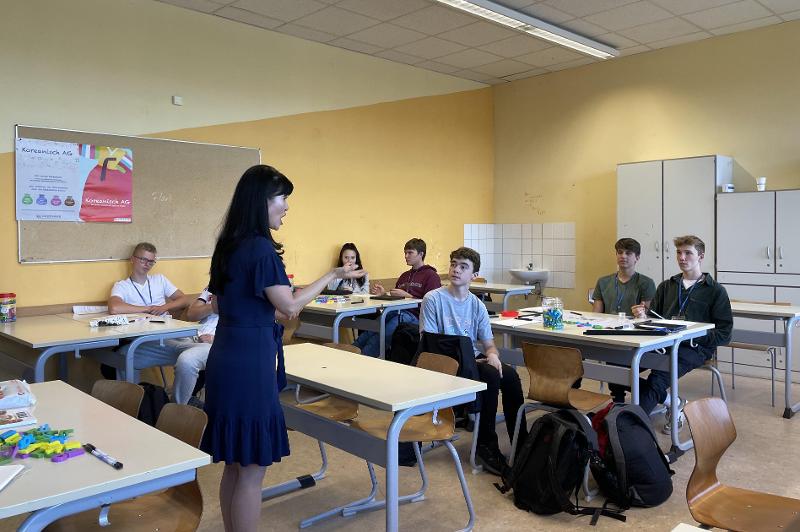 Gymnasium Carolinum, a high school in Neustrelitz, Germany, on Sept. 14 announced its adoption of Korean as a language elective. Shown here is a class on Korean at the school.
A middle and high school in Germany has adopted Korean as a language elective in a first for such a school in the Western European country.

Korean Education Institute in Germany on Sept. 14 said Gymnasium Carolinum in the city of Neustrelitz is offering Korean in the fall semester for tenth graders. Tenth grade at the school is equivalent to the first year of high school in Korea.

Tenth graders at Carolinum learn English as their first foreign language, study French, Russian or Latin as their second and either Spanish or ancient Greek as their third. The newest option Korean requires two hours of class per week.

Carolinum is the first German high school to adopt Korean as part of its official curriculum. Korean in August 2013 was named an official subject for fifth and sixth graders at Wilhelm-Leuschner-Schule in Wiesbaden in the German state of Hessen.

Carolinum began in 2017 to offer after-school courses in Korean after launching exchanges the year before with Jeonbuk Foreign Language High School in Gunsan, Jeollabuk-do Province.

Korean Education Institute in Germany on Sept. 9 signed a business agreement with Carolinum and pledged support for the school's after-school courses on Korean and the language elective for tenth graders.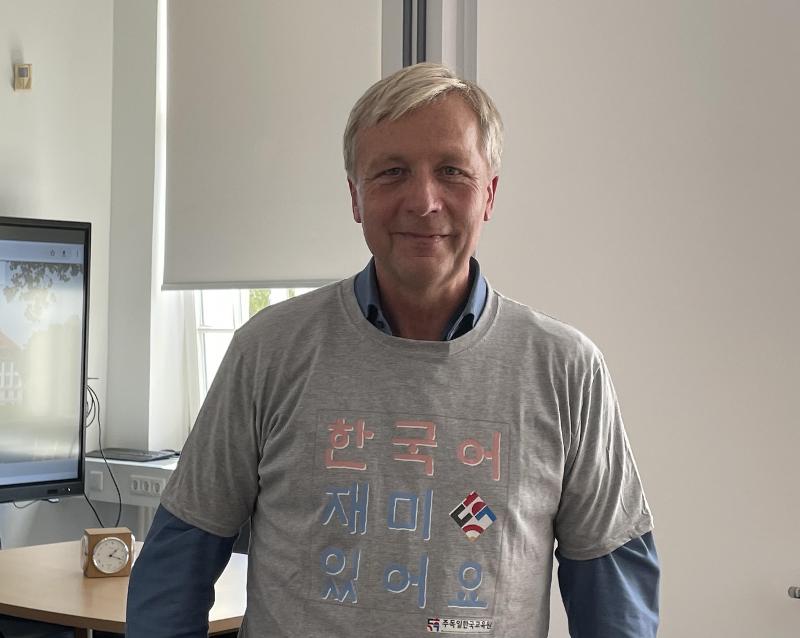 Henry Tesch, principal of the high school Gymnasium Carolinum in Neustrelitz, Germany, wears a T-shirt with the phrase "Korean is fun."
Korea.net