Lee Hye-kyung's 2008 short story "And Then the Festival" is centered on a married middle-aged woman, told in the first person, as she reflects on her own family troubles and reduces them to common problems that can be shared by everyone else.
The novel is one of the fifteen short stories and novellas in the Bilingual Edition of Modern Korean Literature collection published in March this year.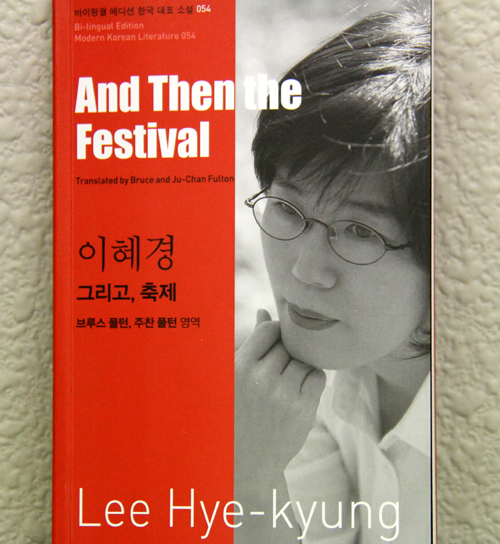 The narrator, Kang Chi-son, has been separated from her husband, a generous and considerate man. Everyone envies her for her good husband, but there are still problems. It's all because of her painful and recurring memories of a childhood rape, which she could never confide to her husband.
Persuaded by a former colleague, Jin, she travels to Bali, Indonesia, where she visits events arranged for an upcoming international writers' festival on the beautiful resort island.
There, the narrator encounters a number of people who have been suffering from severe trauma after a series of terrorist bombings in the region. They all keep living, carrying deep scars in their minds caused by the "unexpected violence" against their wills, much like her.
Kang realizes that the "violence" that was visited both on her and on them has thrown them into turmoil. She starts to empathize with them, instead of being obsessed with her own pain.
The narrator hears each of the speakers, who both greet visitors at the events and finish their remarks at the events with the same incantation-like words:
Om shanty shanty shanty om.
Kang does not know the meaning of the mantra until Alice, the director of the festival, explains the meaning just before she flies home.
Om shanty shanty shanty om. This is the finishing touch to the remarks made by each of the speakers at the opening-night gala. Alice had explained the meaning of this mantra. "Om shanty means 'peace to all.' You say it three times: once for spiritual pain, once for physical suffering and lastly to regain peace after a natural disaster."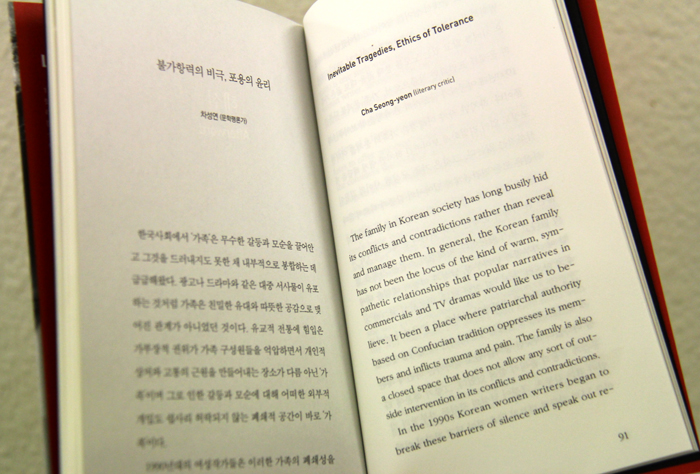 The short story is believed to link, loosely, an individual's pain to that of the people of Bali, who were attacked by terrorist bombings in 2002 and 2005. It talks about how we can embrace those wounds, not just by an individual, but by humanity as a whole.
Literary critic Cha Seong-yeon was quoted as saying that, "Lee [the writer] presents the problem of a family and the individual extremely realistically, but refuses to offer any easy solutions."
"This is because she considers the conflict among family members analogous to other conflicts in human relationships, and because she does not believe that problems in a family or in a society will simply go away, unless one's basic human nature changes," the critic explained.
Born in Boryeong, Chungcheongnam-do (South Chungcheong Province), in 1960, Lee Hye-kyung graduated from Kyung Hee University with a degree in Korean language and literature. In 1982, she made her literary debut with her first novella, "Our Abscission." The writer began her career in earnest in 1995 with her first full-length novel, "A Home on the Wayside."
Her major works include the collections of short stories "In Front of That House," "Under the Shadow of Flowers" and "The Place Without You," as well as other collections: "Ridge Top" and "Between Us and the Rest."
By Sohn JiAe
Korea.net Staff Writer
jiae5853@korea.kr