U.S. President Barack Obama has urged the U.S. to learn from Korea's tech-savvy educational environment, citing the huge disparity in high-speed Internet in schools between the two countries.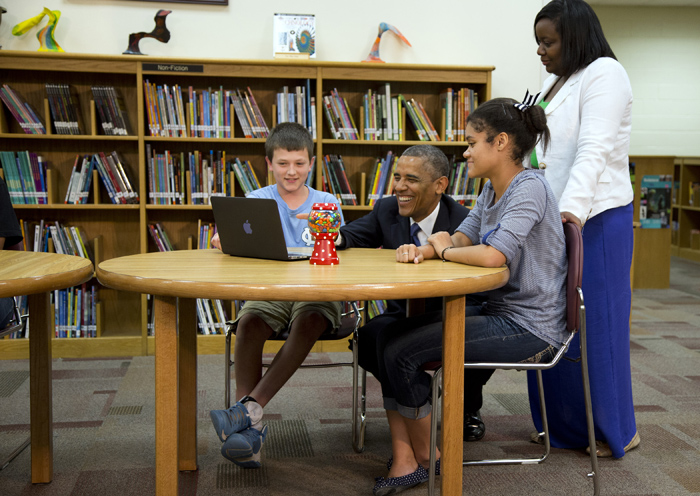 "Only around 20 percent of our students have access to true high-speed Internet in their classroom," he said in his June 6 speech at Mooresville Middle School in Mooresville, North Carolina.

"By comparison, South Korea has 100 percent of its kids with high-speed Internet," he added.

Citing a study saying just 20 percent of the U.S. schools have high-speed Internet while 100 percent of those in Korea do, he proposed a more digitalized U.S. classroom equipped with high-speed wireless Internet like that in Korea.

[Source: Korea.net]