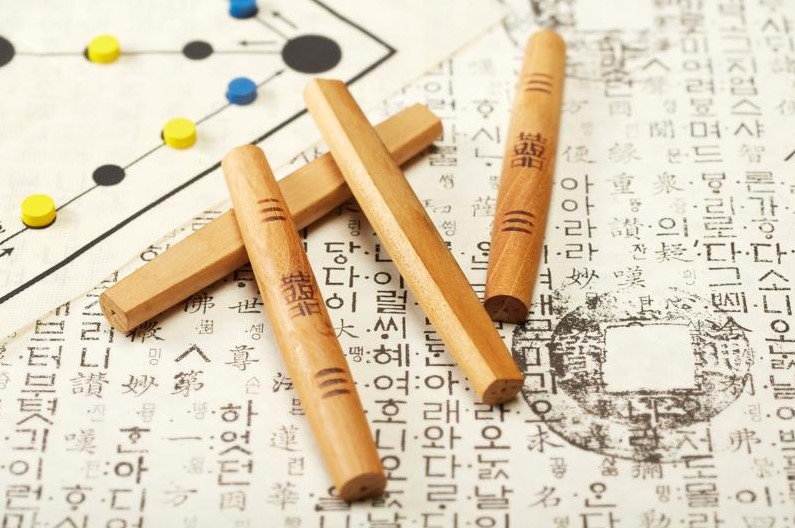 The traditional board game yutnori (pronounced yunnori) has players throw four wooden sticks to move their tokens around a board, with the first to return to the starting point the winner.
The traditional board game yutnori, which has been played by families during major holidays, will receive the honor of intangible cultural heritage.

The Cultural Heritage Administration (CHA) on Sept. 26 announced the designation, saying the game has been a family or community event played from early in a year through Jeongwol Daeboreum, a festival marking the first full moon of the Lunar New Year.
The game has players throw four yut (wooden sticks) to move their tokens on a 29-dot board; the first to finish the circuit wins. Depending on how the sticks are thrown, a token can be moved up to five dots at once.

CHA said yutnori deserves the honor because of its long history; records of it can be found in historical documents including "Annals of the Joseon Dynasty." The game holds academic research value as it has been passed down for generations by families and communities without interruption.
The cultural authority added that it "will not recognize a specific group or person in the designation, as it is a cultural tradition that all people across the Korean Peninsula enjoy, as are the cases with 'Kimchi Damgeugi (making)' and 'Jang Damgeugi' (traditional sauce and paste making)."
"Yutnori's logic is based on the Korean people's understanding of the universe and astronomy. There is the yin and yang and the 28 constellations," it added. "The game is simple yet endless variations are always a possibility."
Korea.net