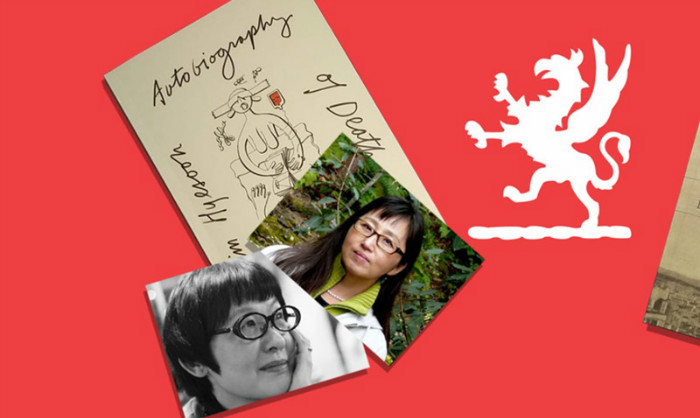 Poet Kim Hyesoon is the first Korean winner of the Griffin Poetry Prize, which boasts the highest cash award for poetry in Canada. (Screen capture from Griffin Poetry Prize's official homepage)
Poet Kim Hyesoon is Korea's first recipient of the Griffin Poetry Prize, which has the highest cash award in the field in Canada, for her compilation "Autobiography of Death," which was translated into English by Choi Don Mee.

Published in 2016 in Korea and in December last year in the U.S., Kim's book consists of 49 poems on social tragedies in her country including the MERS virus outbreak in 2015 and the Sewol ferry sinking in 2014.

Danish poet Ulrikka Gernes, who was one of the judges, said at the awards ceremony on June 6 in Toronto, "Forty-nine poems take us on a 49 days-long journey with the spirit before it eventually departs and enters the afterworld. These are heart-wrenching poems and a completely unique poetic revelation."

In her acceptance speech, Kim said, "Today is my country's Memorial Day. I would like to dedicate this award to the dead who were not protected by my country and the souls who are still wandering in this world."

Founded in 2000 by Canadian businessman and philanthropist Scott Griffin, the prize seeks to raise poetry's global popularity and has two winners, one Canadian and the other international.
Korea.net