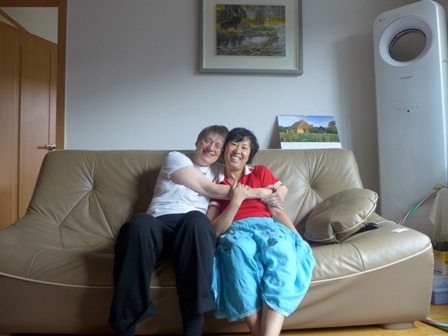 This homestay was one of the best things that ever happened to me, I felt so welcome and at home. I had been worried because I feared my dietary restrictions might become a problem. But upon my arrival, Kim Seohyeon gave me such a big smile that my heart melted, and I completely forgot about problems for the whole two weeks of my stay.
A cozy, light-flooded room off the livingroom became my home. So I was always very close to everything that went on. I could come to the living room and join in drama-watching or talking, but I was also allowed all the time I needed for my Korean homework. We talked happily with the help of a little translation computer plus our hands and feet. Whenever that was not enough to understand, Kim Seohyeon´s two daughters would help out with English. One of them, Jane, has lived in Kanada for years and speaks English like a mother language.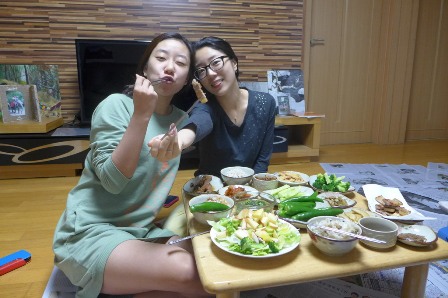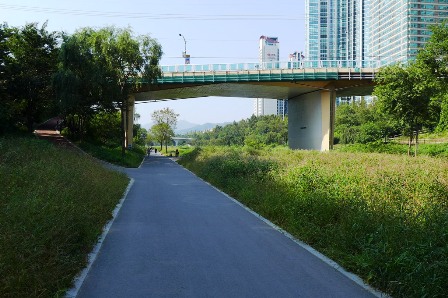 Kim Seohyeon showed me the surroundings – although situated centrally in Kangnam, green hills and places to run, walk or cycle are close by. She took me to places, showed me where to buy things I needed and how to use the metro. She works incredibly hard and is away from home for long hours, but she still cooked a terrific breakfast every morning before we dashed of to school and work, and in the evenings there was a second "Korean food festival" whenever I was home. I was perfectly happy all the time, and I wish I could have stayed much longer!