No doubt you've taken a look at some of the performances offered on our site if you're viewing this FAQ. Just in case you haven't checked them out yet, just click on the "Performance" tab near the top of the page (it's the picture of the drums that turn into 2 masks) to view some of performances we offer.

To get started, find the performance that you're interested in, and click on it for more details. You should see a section that says "Click here to book!" in yellow writing.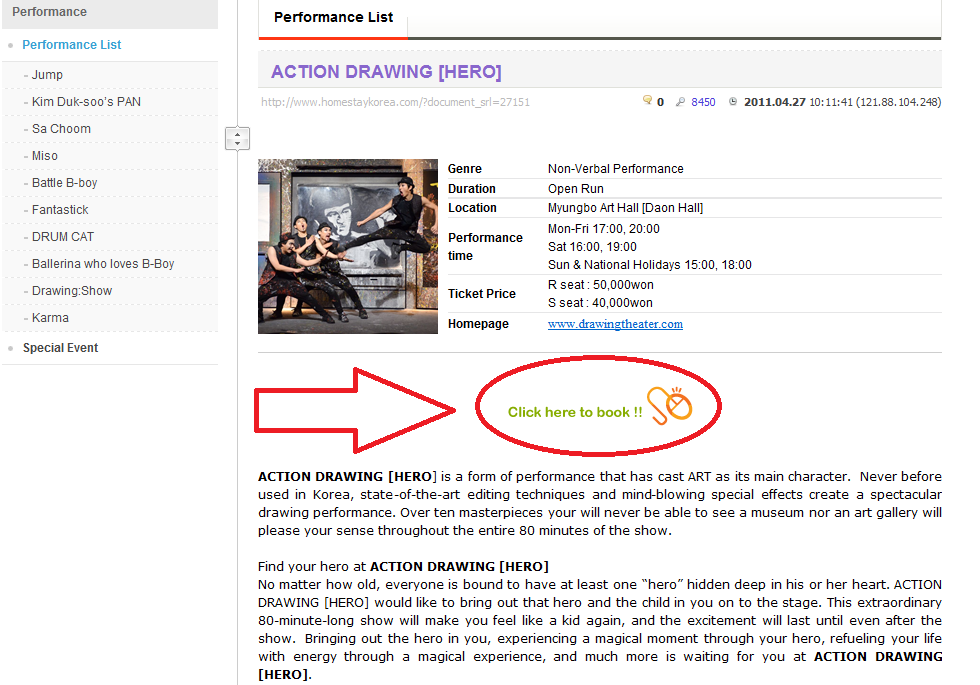 If you click on that section, a new window should pop-up. This is the reservation window for your ticket purchases: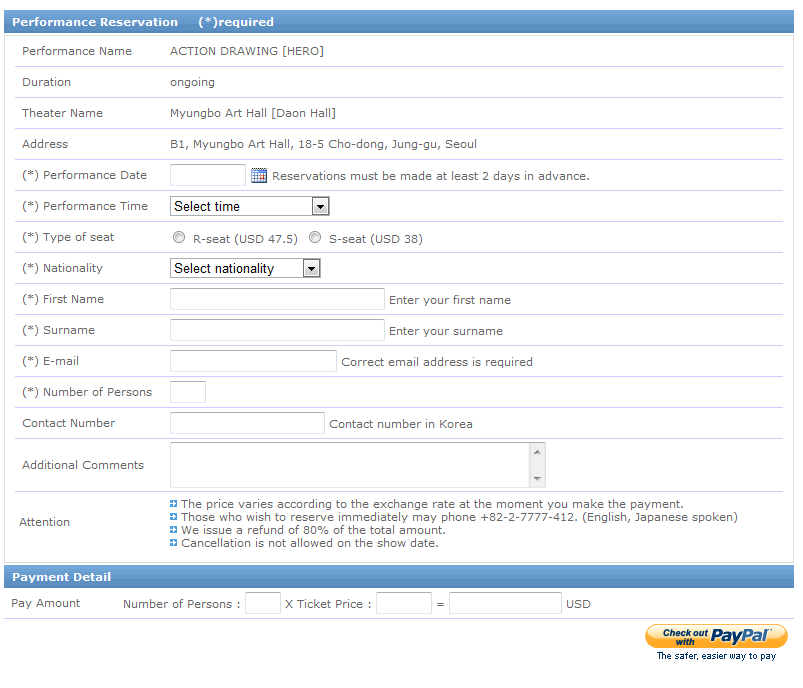 After you have filled out the reservation form, you will be prompted to pay by Paypal at the bottom. After payment is finished, you will receive your e-ticket via email and you can exchange it at the ticket booth for your actual ticket.
If you have any specific questions about booking tickets for performances, please contact us at cs@igotokorea.com