First, you must be signed in to our site.
All you need to do is click on the "My Page" button at the top and select "My Reservation" from the list on the left side of the page.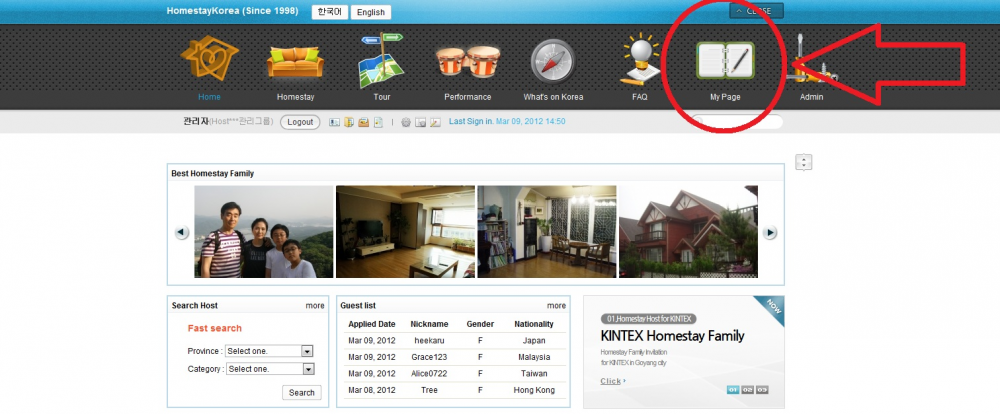 To check your status, look at your reservation. It is located on the right side.

There, you can check:
any hosts that have accepted your application
and hosts that have invited you
any hosts that our homestay coordinators have recommended for you
To see pictures and more information on the hosts, just click on their name.
To choose a host and confirm them for homestay, after they have accepted, you may click the confirm button under the "my choice" column.