If you are looking for a place to wash up and rest overnight or chat with friends, why don't you head to one of the numerous "jjim jil bang" with many sauna rooms, each of which has particular characteristics: charcoal, oxygen-saturated, salts or mineral infusions.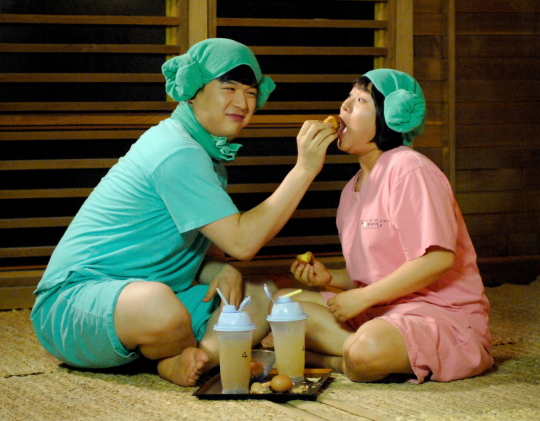 A jjimjilbang can be found in almost any Korean neighborhood, sometimes as part of a hotel and often stand-alone. It is actually more than a regular public bathhouse or sauna. It is like a meeting place. Entire families can be seen wiling a night away at a jjimjilbang. There's usually a large central space with a big-screen TV, where patrons communally watch the latest drama or sports match, sprawled out over the ondol floor. A room off to the side offers massages. As well as juices, energy drinks and other beverages for sale, there's often a simple restaurant where basic Korean dishes can be enjoyed.

All jjimjilbang are open 24 hours a day and cost anywhere up to 10,000 won to enter (there's frequently an extra night charge after 8pm or so).
[Source : Korea.net]