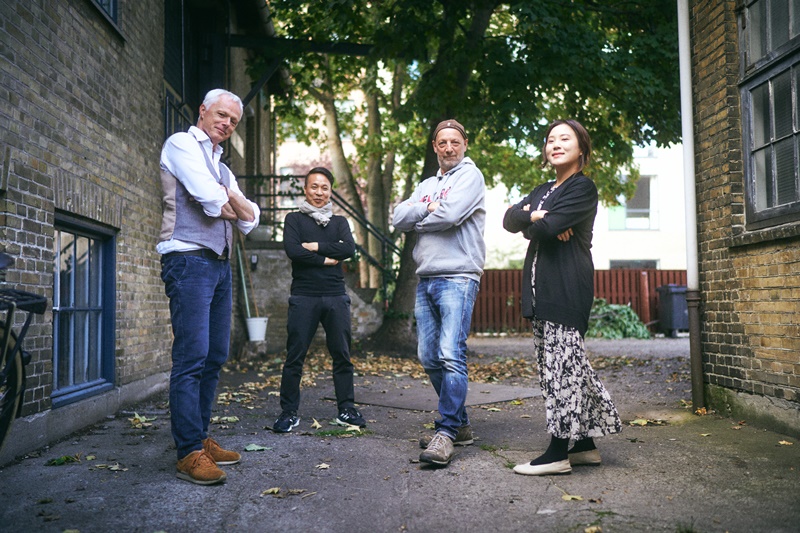 "The Gori Project," a collaborative album between Danish jazz musicians Torben Westergaard and those specializing in traditional Korean music, is set for release on March 27. From left are Westergaard, janggu (traditional Korean drum) player Choi Byung-gil, Western drummer Jacob Andersen and gayageum (zither) player Choi Eun-hee.
Asian musical instruments express microtone, which has intervals smaller than the semitone of Western instruments.

So says Torben Westergaard, a Danish composer and bass player who has incorporated these Asian sounds in his new collaborative album "The Gori Project." Since the release of his first album "What I Miss" in 1990, he has merged musical elements from other countries such as Brazil and Argentina with those of Northern Europe.

The word "gori" in the album's name means "chain" in Korean to express his desire that the work will connect Denmark and Korea.

Korea.net conducted a written interview with the Copenhagen, Denmark-based musician about the new album.


-Combining traditional Korean music with jazz is a unique concept. What led you to produce this album?

I've been fascinated by Asian musical instruments since my 20s. Then I heard Choi Eun-hee and Choi Byung-gil were invited to Copenhagen as "artists-in-residence" for the JazzDanmark in September 2019. I've always been interested in featuring elements of Asian music, so I jumped at the chance. I trusted my gut feeling and contacted Eun-hee and Byung-gil. In my experience, musical adventures have often been driven by intuition and a gut feeling rather than logic and reasoning.

-Who participated in "The Gori Project?"

I was the composer and in charge of the bass, Jacob Andersen played the Western drums, René Damsbak the trumpet, Choi Eun-hee the gayageum (zither) and Choi Byung-gil the janggu (traditional Korean drum).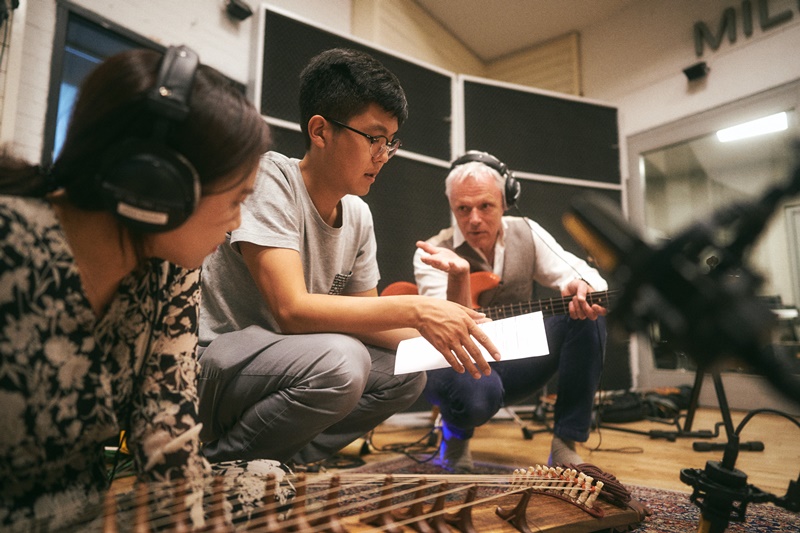 Danish jazz musician Torben Westergaard and gayageum (zither) player Choi Eun-hee on Sep. 16, 2019, discuss the recording of the album "The Gori Project" at MillFactory Studios in Copenhagen, Denmark.
–How was the album recorded?
Many of the eight songs on the album were improvised within loose structures. Jacob, René and I are used to improvising. Eun-hee and Byung-gil said they'd never improvised before, but it was no problem at all as they're very talented in utilizing music.

-This album is your first collaboration with traditional Asian musicians. What was your impression when hearing Korean instruments?

I could fill myself with the sounds of other cultures that I'd never heard before. Unlike Western instruments like the piano, the gayageum and janggu can express microtonality, so both are more easily understood by Western ears.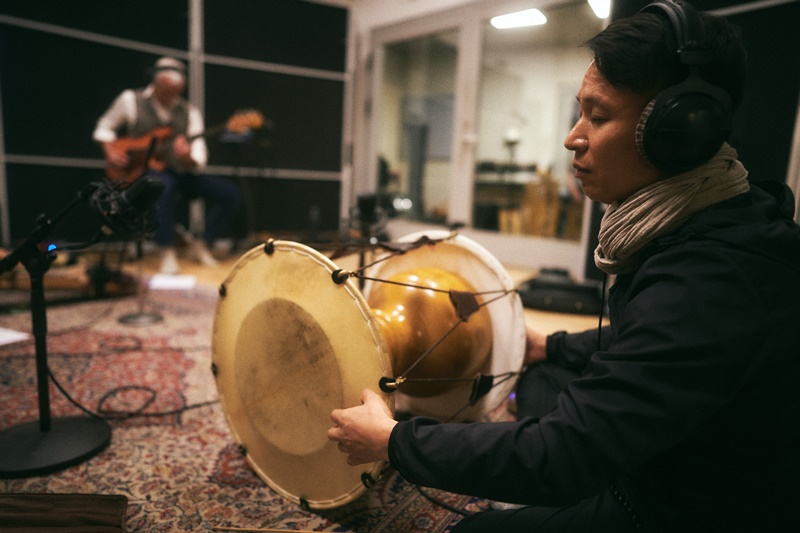 Traditional Korean drummer Choi Byeong-gil plays the janggu on Sept. 26, 2019, while recording the album "The Gori Project" at MillFactory Studios in Copenhagen, Denmark.
-Name your fondest memory in recording this album.

I had a dream about my late father a few days before the recording. He was walking among pine trees with music in the background. I woke up and recorded the melody on my phone. I later added chords and harmonies to go with it and named the song "Far (Blandt Graner)." The word "far" means "father" in Danish. Byung-gil listened to the song and said it had similarities to a Korean melody. We struck common ground through this song.

-What would you like to say to those who listen to the album?

This album exemplifies the possibility of coexistence between two cultures. Through this album, we met in the middle as who we are. We transcended cultural differences and communicated through music, and I hope listeners will approach the album in an open manner.

Korea.net