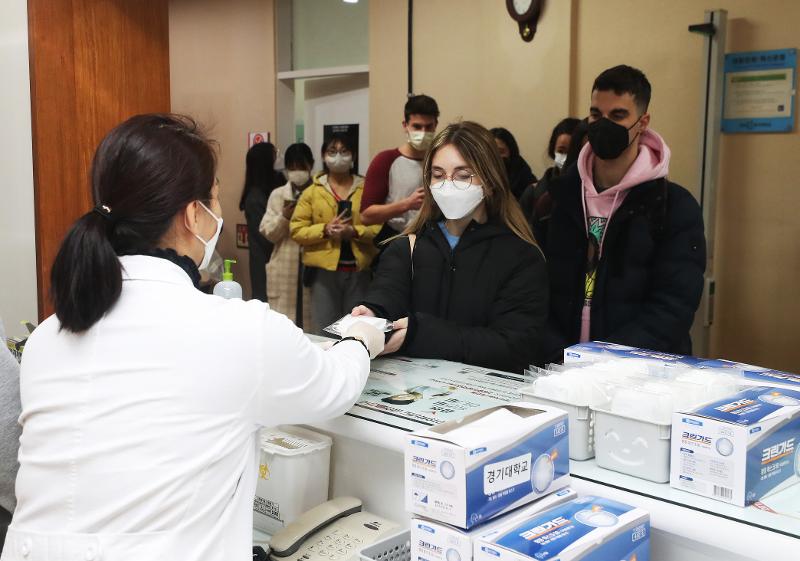 The Seoul Metropolitan Government is providing 100,000 masks to foreign students and residents in the capital who have national health insurance. The photo shows a medical worker at Kyonggi University in Suwon, Gyeonggi-do Province, on March 16 giving masks to international students.
The Seoul Metropolitan Government on March 31 said it will provide 100,000 masks to foreign students and expats with national health insurance.

Since the government started rationing masks, foreign students and residents have had to present their alien registration certificates or proof of national health insurance to get masks. Since most international students lack such insurance, however, they have struggled to get masks.

This led to 40 universities and six facilities for foreign residents in Seoul distributing masks with replaceable filters to both foreign students and workers.

Each international student can get one replaceable filter mask and five filters from one's respective university. Foreign workers can receive the masks from the eight foreigner-support facilities including Seoul Global Center and Southwest Global Center.
Korea.net