Comprised of 10 Southeast Asian countries, the Association of Southeast Asian Nations (ASEAN) is located in one of the world's hottest areas. Economic growth in the region is reminiscent of Korea's past era of high growth. The ASEAN region is also one of the world's most volatile areas in which the U.S. and China engage in strategic competition and the most popular region favored by both Washington and Beijing.
Recently, relations between ASEAN and Korea have advanced remarkably. Koreans have long considered Southeast Asia a popular tourist destination that they can easily visit. The region was also known as a popular production base thanks to highly skilled labor and relatively low wages. The Korea-ASEAN ties began with a "dialogue relationship" in 1989 that later developed into a "strategic partnership relationship." Today, Southeast Asia is not just an exchange and cooperation partner of Korea but also a core target for Seoul's diplomatic strategy. The Moon Jae-in administration has presented a vision for upgrading Korea's cooperation with ASEAN to the level of its four key neighboring countries. In line with this initiative, the media is eyeing both the ASEAN-ROK (Republic of Korea) Commemorative Summit from Nov. 25-26 and the Korea-Mekong Summit on Nov. 27 in Busan. The heads of state from all ten ASEAN member states will attend the ASEAN-Korea gathering. Why is this relationship special? Why do we pay attention to these special gatherings?

Second, Korea and ASEAN member countries share the identity and painful history of countries of lower international influence and of middle powers surrounded by stronger powers. Thus ASEAN is the best partner for Korea that can help reduce competition between the two rival powers -- the U.S. and China -- two nations that pose the largest risk in security and trade, and jointly pursue peace and prosperity in the region. If Korea and ASEAN collaborate, they can create a so-called East Asia peace bridge zone to alleviate Sino-U.S. competition. Moreover, ASEAN can serve as Korea's ideal cooperation partner as Seoul seeks to diversify its diplomacy and regional cooperation in East Asia.
Third, ASEAN is expected to play a unique and constructive role in resolving Korean Peninsula issues. It is no coincidence that Southeast Asia has hosted the last two North Korea-U.S. summits. ASEAN member countries have inherited the philosophy of non-aligned and practical diplomacy and established diplomatic relations with both Koreas. ASEAN can thus induce the North toward the path of opening and reform, enjoy an advantage in mediating inter-Korean dialogue and facilitate talks between Pyeongyang and Washington. The invitation of North Korean leader Kim Jong-Un to the ASEAN-Korea summit is in line with this mediating style of ASEAN diplomacy. Moreover, the region has established the Southeast Asian Nuclear Weapon-free Zone and actively supports the denuclearization of the Korean Peninsula. When the latter is completed, Korea and ASEAN can form a nuclear-free zone in East Asia by connecting the peninsula and the Southeast Asian no-nuclear zone.

The two summits in Busan later this month are significant as leading events to realize Seoul's new vision for strategic diplomacy, the New Southern Policy, and to symbolize Korea's effort toward diversifying diplomacy. I hope these summits can serve as a watershed for the nation to help promote not only the economic prosperity of both regions, but also to ease tension between the U.S. and China and establish peace in East Asia. At the moment, chances are low that the North's leader Kim will attend the gathering but should he go to Busan, it will mark another historic advance for peace and co-prosperity of the Korean Peninsula and East Asia.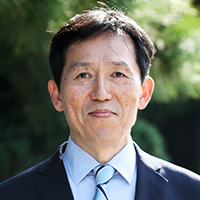 Jun is a professor at the Department of Security and Unification Studies of the Institute of Foreign Affairs and National Security (IFANS), a think tank under the Korean National Diplomatic Academy in Seoul.
Korea.net