On every street corner and across every avenue of Seoul, visitors to Korea's capital will now be able to contact the "tourist police," ready to ease inconveniences, help with petty crime and soothe the nuisances that target tourists. With bright smiles, the newly-formed police division will provide service in fluent English, Mandarin and Japanese, as well as Korean.

Last year, Korea welcomed more than 11 million foreign tourists, surpassing the 10 million mark for the first time. The visitors, however, seem to have faced a number of challenges when shopping, seeking food and searching for transportation.

In an effort to improve on this and to provide better service to tourists from abroad, the Ministry of Culture, Sports and Tourism (MCST) along with the National Police Agency (KNPA) launched the Tourist Police division on October 16.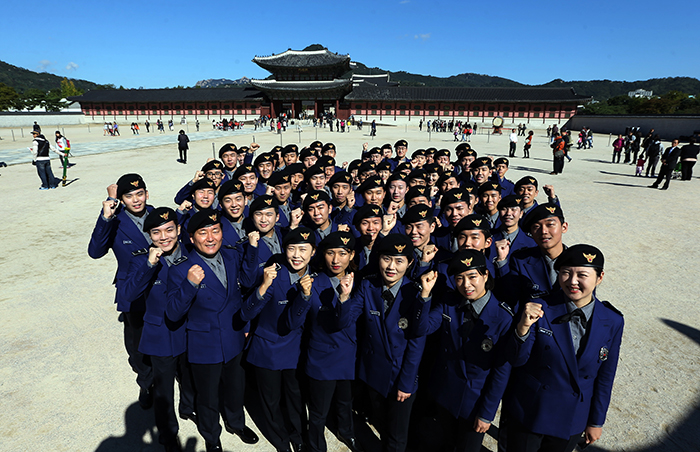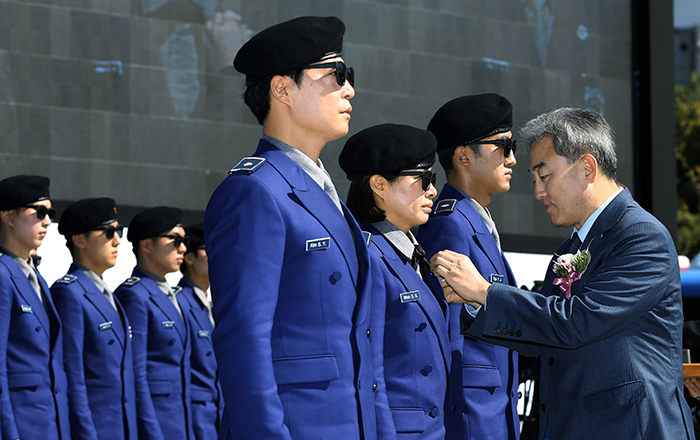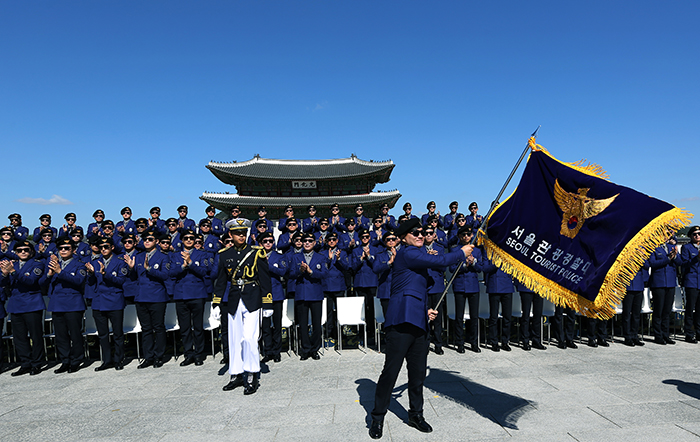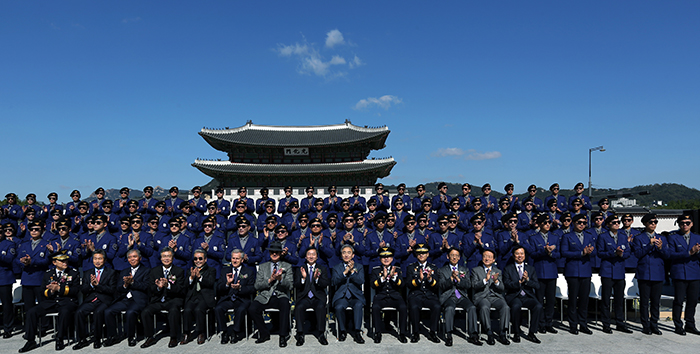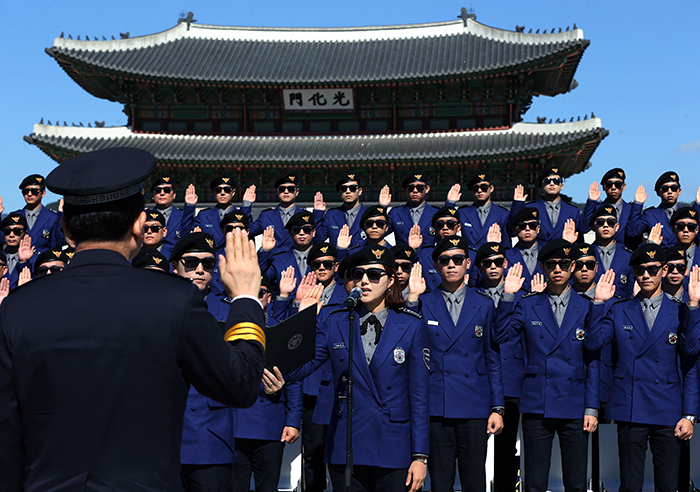 The tourist police division is launched in Seoul on October 16 to help international visitors with everything from petty crime through to travel inconveniences. (photos: Jeon Han)
The 101-member force consists of 52 police on active duty and 49 conscripts completing their national service, all excellent in foreign languages. All the police, both officers and conscripts, have completed language and basic tourism training courses provided by the Korea Tourism Organization (KTO).

The tourist police will patrol Myeong-dong, Itaewon, Dongdaemun, Insa-dong, Hongdae, Cheonggyecheon and other areas of Seoul frequented by tourists. They will protect the visitors from crime, crack down on any illegal activities that target tourists and provide services to help settle any aggravation or annoyance.

Tourists who find themselves in trouble in Seoul can now ask the tourist police for help. They can be contacted through any neighborhood police station or by dialing 1330, the Korea Travel Hotline.
[Source: Korea.net]