With growing international attention and expectations, the world is watching Park Inbee, a female golfer who became the second player in LPGA history to win the first three major championships of the season in a row.
The 24-year-old Korean rookie finally kissed the trophy after finishing at 8-under 280 to win the U.S. Women`s Open Golf Tournament at Sebonack Golf Club in Southampton, New York, on July 1 (New York local time).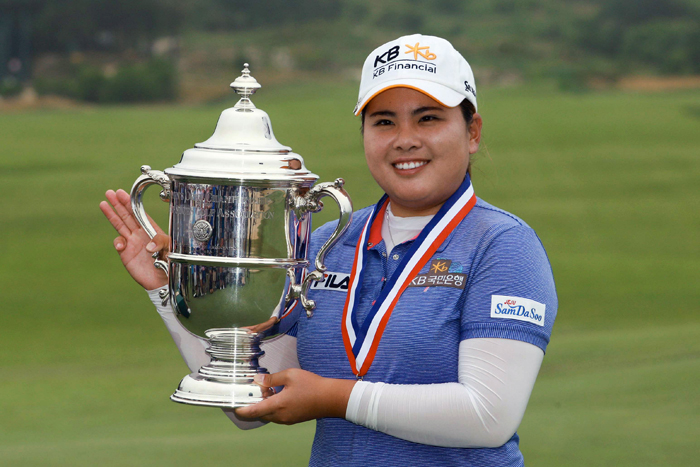 Among the five major LPGA championships, Park has so far won the three main tournaments of the season -- Kraft Nabisco and Wegmans LPGA Championships in which she finished at 15-under 273 and 5-under 283, respectively, and the U.S. Women`s Open. Babe Zaharias was the first female golfer in LPGA who recorded victory in the first three consecutive major championships in 1950, the LPGA's first year.
If Park adds another victory in the upcoming British Open which will take place in Scotland on August 1, she will make history in the LPGA by winning the four main championships of the season. Park has particularly been on the rise since this June after winning three golf championships in a row -- Wegmans, Walmart NW Arkansas, and the U.S. Women`s Open Championships. Golf fans and the American sports media eye Park's victories with rising expectations.
Leading U.S. sports channel ESPN praised Park and even compared her with Tiger Woods, who won the three professional majors in 2000 in PGA.
Park's heightened popularity was once again reflected when she was invited to NBC's Today Show where another world-famous Korean celebrity -- PSY -- had appeared last year.
As the first golfer to appear on the show, Park said "It's such a big thing for me. To put my name on the trophy has been such an honor." When asked about her nickname "Queen of Serene," Park said "I'm a human. I also feel the pressure. But when I'm on the golf course, it makes me really calm."
President Park Geun-hye sent a congratulatory message to Park on July 1. "On behalf of all Koreans, I would like to congratulate you for winning the first three consecutive major championships in the season since the first record in 1950," wrote the president. "I hope your passion and dreams can lead you to continue your winning streak."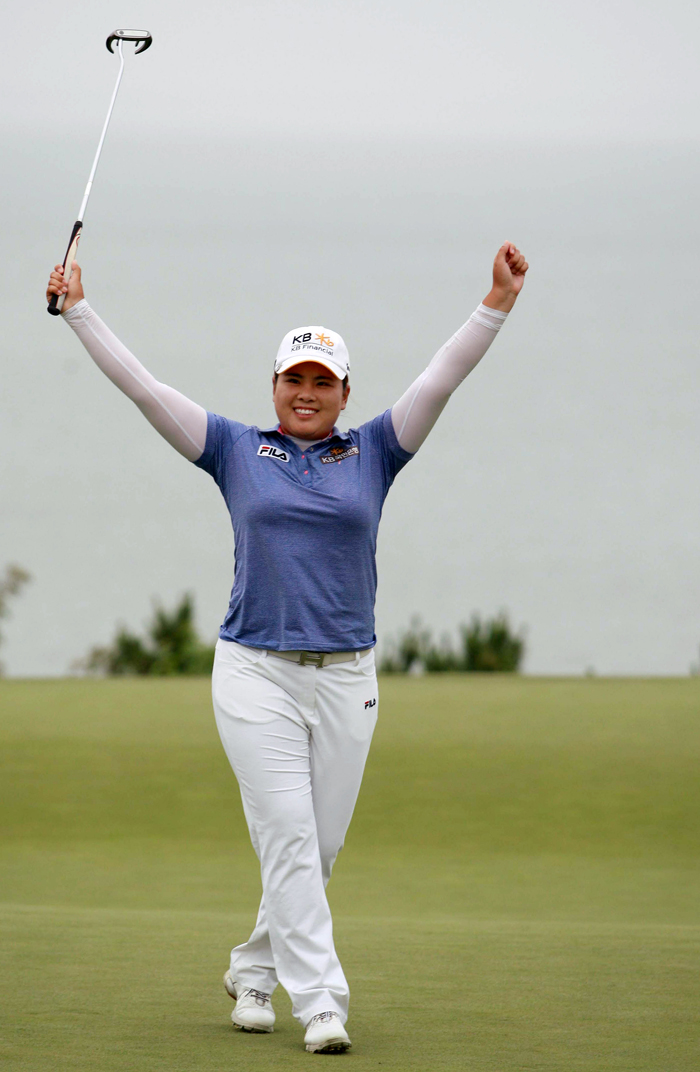 Park will be in the field to win the fourth consecutive game at the Manulife Financial LPGA Classic which will begin in Grey Silo, Canada, on July 11.

[Source: Korea.net]