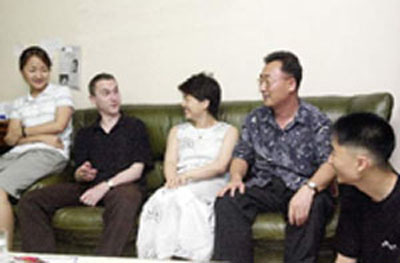 Dear Mrs Shin,
First and foremost I would like to thank you and your family for the generosity, kindness and hospitality that you all provided whilst I was
staying in Korea. It was a pleasure to stay with you and your family and I have fond memories of my time with you all. I would also like to thank you for the present you kindly gave to me. It is beautiful, and I am going to fix it to my wall to remind me of my visit.
It is nice to be back in England and to see my parents and my sister again. My family are well and I have given them our kind regards. The weather here is currently cool and breezy - about 10 degrees centigrade cooler than Korea.
I have decided to take the Korean language option whilst I am studying for my MSc in Development Studies at the School of Oriental and African Studies.
Hopefully within a year or so I will be competent enough to send you a letter written in Korean!
Please give my best regards to your husband as well as to Ka-jeong and Dong-yeon.
Best regards
Macer