Well, it's already the time for me to leave.
I can't believe i went to Korea! it is so far away from my country.
it's a dream come true. this is exactly what I expected. :)
Korean people are good. I love Korea. the culture is awesome as well.
I think I'll change my lifestyle from now on, and share it because I like it-
I will miss so much the place. I felt like if I was home.
I will miss you host family 지혜 as well. I would loved to pass more time with you though.
Anyways, I just wanted to write this to thank you for everything.
Now I know how to take subway. haha.
I learned many things here and I'm thankful.
I find it so sad to leave like that. I'm home here.
I like everything here I don't want to comeback to Canada :(
but I can say that I will comeback to Korea.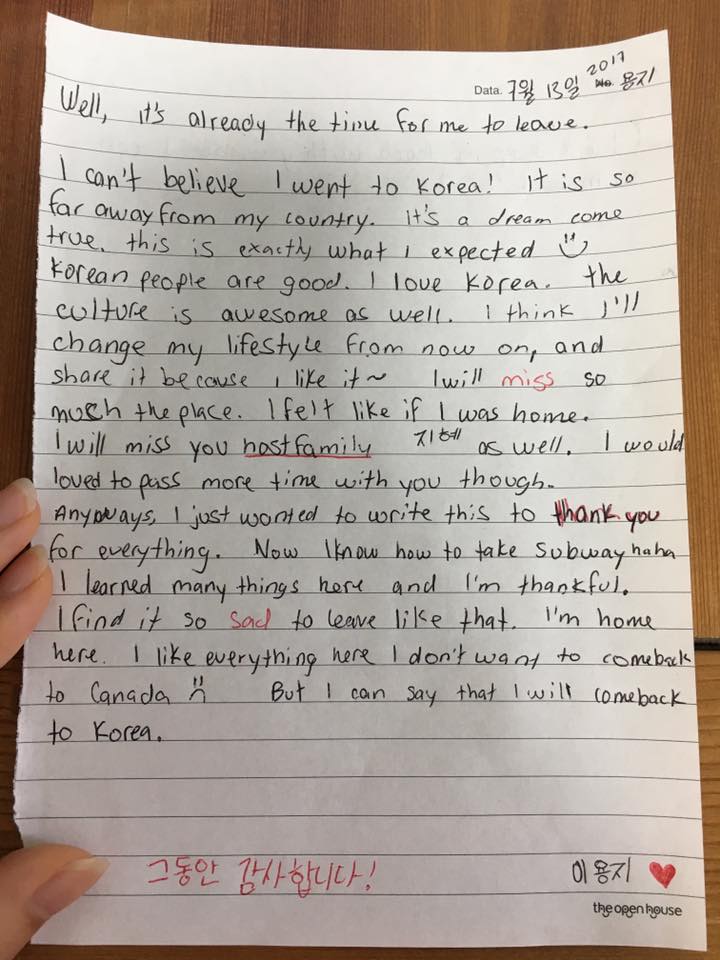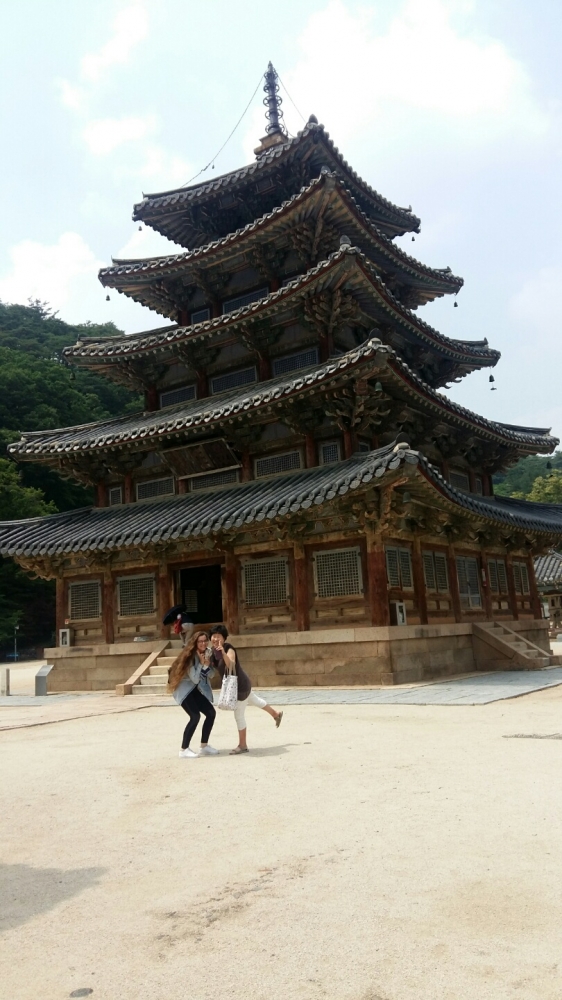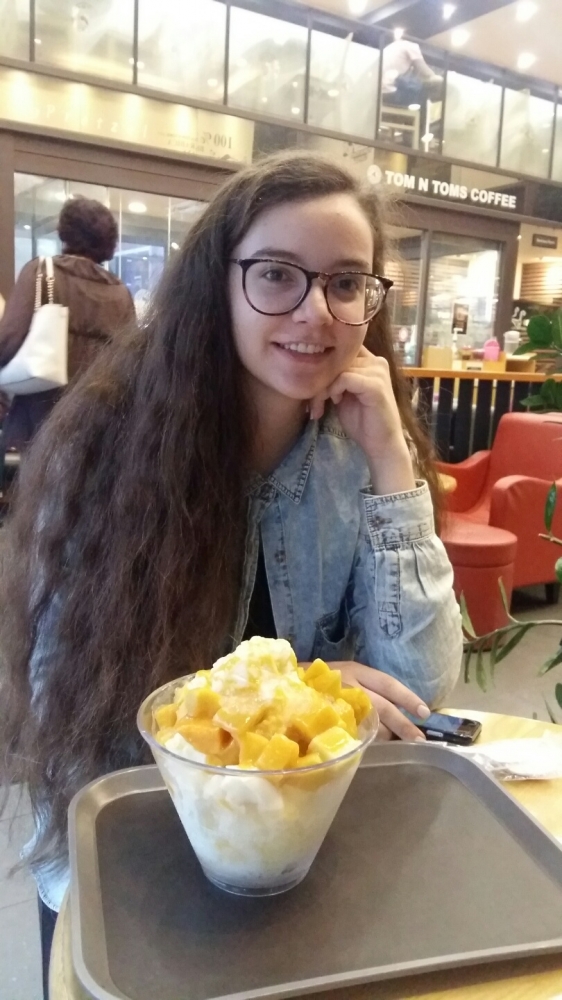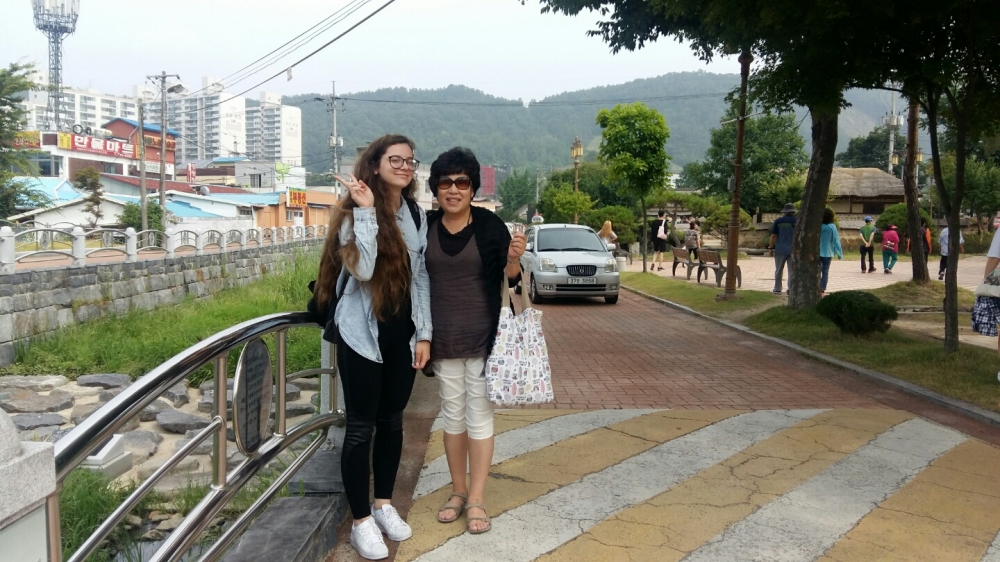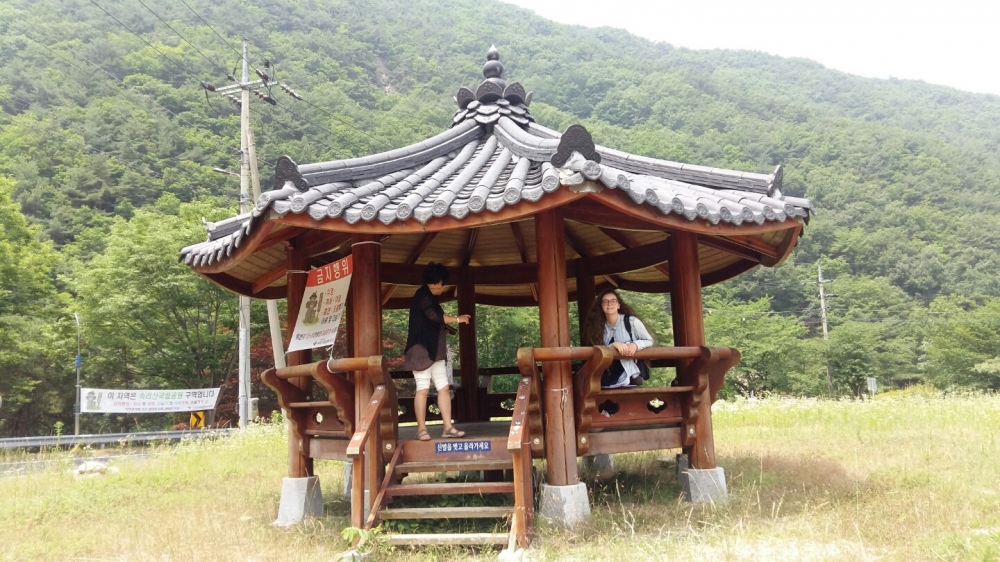 그동안 감사합니다! - 이용지(ALLI)